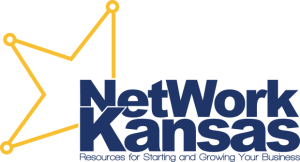 Wichita, Kansas – NetWork Kansas' Entrepreneurship (E-) Community Partnership announces the completion of the 2020-2021 Youth Entrepreneurship Challenge (YEC) series. During the 2020-2021 academic year, 898 students from 46 Kansas communities participated in 44 local entrepreneurship competitions.
The YEC series consists of local youth entrepreneurship competitions hosted by volunteers. At local YEC series events, students are required to produce a summary and 4-minute presentation. Interactive trade fairs or elevator parking spaces are often offered. Students work in teams or individually to advance a business concept and compete for prizes and prizes. Students' work is judged by local entrepreneurs, public sector partners, teachers, and other community members.
The 2020-2021 academic year is the eighth annual YEC series coordinated by NetWork Kansas and the E-Community Partnership. The YEC series was launched in 2013 to expose Kansas middle and high school students to entrepreneurship and help them think like an entrepreneur. The e-community partnership with 66 municipalities aims to increase entrepreneurial activity and develop self-sustaining ecosystems that are conducive to long-term business growth.
Every successful business concept was given the chance to participate in the Kansas Entrepreneurship Challenge (KEC) State Championship 2021. This year, due to the current COVID-19 pandemic and guidelines issued by the CDC, the KEC will be held virtually. The competition will take place on April 27th and is hosted by the Kansas State University Center for Entrepreneurship and sponsored by the Kansas Masonic Foundation. The students gained a berth at the state championship by winning an approved YEC series competition. 15 wildcard applicants were also selected at the end of March by winning their summary and previously recorded elevator seat in a qualified qualifying round.
The companies that have qualified for the KEC state championship are assessed virtually on the basis of their summaries and recorded elevator parking spaces. Selected finalists make it to a 15-minute mock boardroom session. In total, prizes totaling US $ 20,000 will be awarded to the best young entrepreneurs.
Kansas communities hosting a YEC series local event include: Barton County, Bourbon County, Chautauqua County, Cherokee County, Clay County, Cowley County, Crawford County, Douglas County, Edwards County, Ellis County, Ford County , Greeley County, Johnson County, Kiowa County, Labette County, Leavenworth County, Lincoln County, Logan County, Marion County, McPherson County, Mitchell County, Montgomery County, Morris County, Morton County, Norton County, Pawnee County, Phillips County, Pottawatomie County, Rawlins County, Reno County, Republic County, Rice County, Riley County, Rooks County, Saline County, Scott County, Sedgwick County, Seward County, Sherman County, Smith County, Thomas County (Fall and Spring), Wichita County, and Wyandotte County. Other communities were invited to participate.
2021 KEC State Championship Qualifiers that participated in a local YEC Series event:
Adelyn's Jewels (Adelyn Stultz), The Independent School;
Animal House (Alec Murphy), Lawrence High School;
Beauty by Jae (Jaelyn Rumback), Norton County Jr / Sr High School;
Bettles Mobile Detailing (Mason Bettles); Salina South High School;
Pieces of Thread (Audrey Manry and Sarah Manry), Larned High School;
BroMow (Nate Schears), Goodland Jr / Sr High School;
BTC Hub (Cole Lanter, Devin Phelps, Harrison Heigele), Clay Center Community High School;
Callitfavor (Lauren Seachris), Leidigh Hall Academy;
Cory Brynds Designs, Girard High School;
CYs BarBQ (Caelei Yakel), Wamego High School;
Drip Shop (Hannah Greenleaf, Tana McDonald, Kamryn Ott), Kiowa County Junior High School;
Eco-Dye (Emma Johnson and Emilie Stramel), Colby Middle School;
EJ's Sweet Treats (Ella Juenemann), Norton County Jr / Sr High School;
Eleve Arts Company (Lauren Wagner), Hays High School;
Tailcoat Sweet Scents (Cooper Tailcoat), Norton Jr. / Sr. High School;
Green's Healthy Grocer (Sydney Achilles), McPherson High School;
Hi Power Conversions (Christopher Erazo), State High School;
Holiday Impressions (Shelby Alexander), Hays High School;
Jacqueline's Swimming Program (Jacqueline Varney), Lansing High School;
Jenna's Sweets and Treats (Jenna Daniel), Riverton High School;
Jessi D Photography (Jessi Dalke), Hillsboro High School;
Jessie's Computer Repair (Jessie Martin), Sedan High School;
Jurassic Golf (Corbin Bockwinkel and Kush Patel), Oakley High School;
Kennedy's Business (Kennedy Winford), Lyons High School;
Kiley's Creations (Kiley Stevenson), Ellinwood High School;
Lilly's Designs (Lillian Rib), Rawlins County Jr / Sr High School;
LMS Veterinary Clinic (Laney Crouch, Maggie Brown, Sophie Gerstberger), Wichita County Jr / Sr High School;
MagClip (Sean Anderson), Manhattan High School;
Make It Sweet (Grace Whitham), Greeley County Jr / Sr High School;
Morr2Grow (Kennedy Morrison and Campbell Morrison), Colby Middle School;
Movable Nails (Hope Lindley), Kinsley Jr / Sr High School;
NatterBugs Bowtique (Natalie Simmons), Norton County Jr. / Sr. High School;
Natural Ellaments (Ella Rice), Clay Center Community High School;
Oops, I rasterized it again. Precision Soil Sampling (Alice Carnahan), Labette County High School;
Paws and Claws (Katie Cook), Burden High School;
Perfect Events and Decoration (Kennedy Holstein), Scott City Community High School;
Poels Pellets (Gabby Poels), Phillipsburg Middle School;
Reading (Yahaira Lopez), Wyandotte High School;
Russell Reds (Addison Green Russell) of Smith Center High School;
SOS Cones and Cake (Omar Sanchez), Rawlins County Jr / Sr High School;
Sant's General Services (Colton Sant), Sterling High School;
Shannon Rachel Photography (Shannon Bowker), Elkhart High School;
Simplicity Organic Tea (Iris Klein and Violey Klein), Hillsboro High School;
SJ Designs (Shelby Smith), Fredonia High School;
Sno Shack (Ian Fink) of Oakley High School;
Solarwire (Bryan Garvert) from Plainville Jr / Sr High School;
Sole Cleaners (Shay Kerr), Liberal High School;
Spread Kindness (Kate Hansen), Plainville Jr / Sr High School;
The Meat Hook (Emily Vanvalkenburg and Shaylee Sanford), Rural Vista High School;
The Silver Spoon (Jera Schoenfeld), Oakley High School;
The Sweet Treat (Bransten Brunk, Austin Phinney, Dalton Estes); Bühler Gymnasium;
Timberline Timepiece (Charles Reynolds), Baldwin City High School;
TK Clothing (Teryn Farley), Fort Scott High School;
Trojan Grounds (Cooper Adams, Caleb Burks, Ryan Rinaldo), Beloit Jr / Sr High School;
Trojan Issues (Alexa Boudreaux, Alexis Drake, Riley Hess, Tatem Tietjens), Beloit Jr / Sr High School;
Ullum Smithy (Hunter Ullum), Sedan High School;
UnBoxd (Aditya Joshi and Varun Verma), Wichita High School East;
Vortex Welding (Konner Barnett), Oakley High School;
W Bar H Ranch (Ben Wehrman and Jonah Huehl), Sylvan Lucas High School;
Well done (Carolina Barraza), Pike Valley High School.