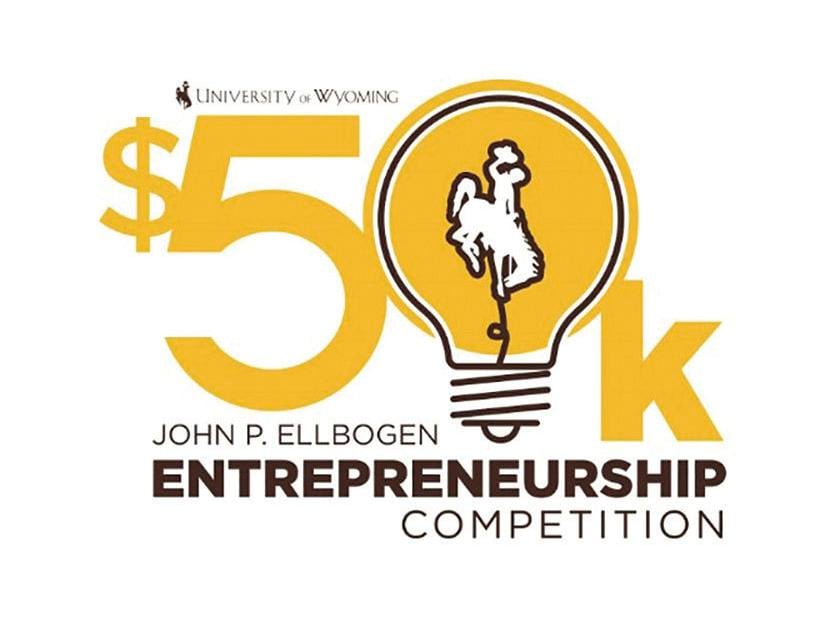 LARAMIE – Nine student-led teams compete for seed capital to get their business plans off the ground in the $ 50,000 John P. Elbow Entrepreneurship Contest sponsored by the University of Wyoming's College of Business.
The competition encourages students to use their talents, ideas and energy to create the leading companies of tomorrow. It will take place as a public webinar from April 23rd to 24th.
"The dedication and morale of our nine teams of finalists were outstanding," said Patrick Kreiser, chairman of entrepreneurship and leadership at UW College of Business Rile, in a press release. "The main purpose of experiential learning is to convince students that they have big dreams and then to help them turn those dreams into reality. We are confident that all nine teams offer compelling value propositions and sustainable business models to support the Wyoming economy. "
John P. Ellbogen's $ 50,000 Entrepreneurship Contest awards cash prizes to outstanding student entrepreneurship teams with significant business potential. Teams from various disciplines from the UW campus or Wyoming Community Colleges take part in the competition. The last nine student teams created startups with innovative business models, each enrolled in a class called "ENTR 4700: Creating and Implementing Business Models," and each team was paired with a mentor.
The nine finalists of the John P. Elbow $ 50,000 Entrepreneurship Competition, their business concepts, team members, majors and hometowns are:
– – AI U understand: Stephanie Bowman, a first year PhD student at the UW School of Counseling, Leadership, Advocacy, and Design from Chicago. AI Understand U offers accessible and non-judgmental support for mental health and wellness, specifically tailored for college students, in the form of an app with artificial conversation intelligence (chatbot).
– – Armor glove: Team members include Matthew Jensen, a sophomore business graduate from Sheridan College in Windsor, Colorado; and Teegan Hartman, a Comcast information technology analyst based in Loveland, Colorado. Today's automotive technician is faced with more and more dangerous chemicals, sharp auto parts and tight spaces every day. Armor Glove is a glove that meets the requirements of today's automotive technicians and protects them from all sides.
– – B3: Team members are Perri Meeks, a senior in engineering at UW, from Big Piney; and Brayton Sanders, Flowstate machine learning engineer and a 2020 Evanston UW MBA graduate. B3 is an online web application designed to optimize inventory management for online retail businesses. Inventory management refers to the practices of maintaining optimal inventory levels, just enough but not too much. The costs associated with poor inventory management are incredibly high: the cost of missed sales, the cost of reputation, and the cost of tying cash to stale inventory. With the help of B3, entrepreneurs can be sure of knowing how long their current inventory will last, when to order more, and how much.
– – Bedrock outdoors: Team members are Emma Dixon, a junior majoring in outdoor recreation and tourism management / environmental systems science with a minor in honors from UW in Lawrence, Kan .; and Taylor Davis, a sophomore student majoring in outdoor recreation and tourism management at UW in Wylie, Texas. Bedrock Outdoors is a community-centric outdoor activity center that offers rental, retail, and training sessions. There is a need to improve access to outdoor opportunities by helping people gain the confidence, skills, and equipment necessary for positive experiences in nature.
– – Cooking with community: Team members, all culinary majors at Central Wyoming College, include Brittney Niedo, a freshman from Fort Washakie; and from Jackson: Oliver Chambers, a newcomer; Amelia Nolan, a sophomore; Jair Jimenez, a newbie; Rodolfo Jimenez, a newcomer; and Stephanie Roche, a sophomore student. Also on the team is Amy Madera, faculty member and program director of CWC's culinary arts and hotel and restaurant management. Cooking With Community is a mobile commercial teaching kitchen offering year-round cooking classes in Jackson and training on local farms and the Wind River Indian Reservation. The trailer is available for catering for special events.
– – FabSampler: Team members are Sarker Ramproshad, a sophomore underwater chemistry student from Khulna, Bangladesh; Debashis Dutta, a member of the UW Chemistry Faculty, from Pune, India; Rajesh Deb, a fifth year UW chemistry student from Cumilla, Bangladesh; and Sakur Mahmud, a sixth year UW chemistry student from Patuakhali, Bangladesh. FabSampler was founded to develop a sampling platform and testing process for continuous monitoring for airborne viruses indoors, including transport vehicles.
– – LifeGlass: Team members include Ryan Bettcher, a UW molecular biology graduate student from Brighton, Colorado; and Thomas Boothby, a member of the UW molecular biology faculty. LifeGlass uses the survival mechanisms of dehydration tolerant organisms to stabilize inherently unstable drugs in a thermotolerant, glassy state.
– – Orman's sweets: Story Roberts from Cheyenne, senior with a focus on corporate governance and entrepreneurship at UW. Orman's Sweets is a place where you can either find the perfect treat or gift and make handmade candy.
– – WireDraw LLC: Jared Henderson, a UW junior specializing in business administration, from Greybull. WireDraw LLC is an information management company that develops systems for storing, organizing, and distributing project data to the team. The systems are tailored to each customer.
To register to attend the webinar, visit https://docs.google.com/forms/d/e/1FAIpQLSf2NPmdXr1Z0W2Ua2AIMcVg2xH9YzUBhtNmmxV7VejvwF3Zog/viewform.
For more information, email Josie Voight at [email protected].