Young people from Plymouth and across Devon are participating with partner organizations from four European countries in a transnational project that supports their travels in the creative industries
After 44 months of work bringing young people, leaders from the creative and social economy together with experts in emerging and disruptive technologies and the creative industries, the Atlantic Youth Creative Hub (AYCH) at Plymouth College of Art and partner organizations under 36 Atlantic is now available End regions in four European countries.
The project, which aimed to create training, support and business opportunities for 16-30 year olds pursuing a career or self-employment in the creative industry, also focused on promoting transnational collaboration among young people in a Time when the UK was re-evaluating its relationship with Europe.
AYCH supported young people in developing new ideas, products and services and took place in a network of "Atlantic Horizon Hubs". Interventions were created in existing youth environments as well as in formal and non-formal educational institutions. AYCH was co-financed by the European Regional Development Fund under the Interreg Atlantic program.
PROGRAM INCUBATION
With over 50 young people participating in the AYCH Creative Entrepreneurs Business Incubation program, the project has supported the development of 18 new products, services and business ideas. The free nine-month program provided expert support for ambitious young people interested in social or ethical business and who want to make the world a better place through innovation, creative thinking, digital design and collaboration.
The Incubation Program is designed to provide individuals with access to the types of expertise, guidance and support needed to develop their business offices and market their business ideas. It also included the opportunity to attend international residencies, with the costs being covered by the AYCH.
AYCH Incubation Launch Event, held at Plymouth College of Art in January 2020
Kay Nicholls, a student of textile design at Plymouth College of Art, MA, was one of the participants in the incubation program and later became an ambassador for the AYCH.
Kay said, "I think the AYCH program is invaluable because of the different elements brought in by different counties. This connection between the countries through creative jams and workshops was not only an opportunity to share experiences between individuals, but also provided a network of contacts from which to build. You learn so much about other cultures and have so many interesting experiences. "
"As part of the incubation program, I suggested my idea for a social enterprise, K's New from Old, that primarily recycles household textiles. I've held workshops in the UK for hard-to-reach communities. People with low incomes, low-wage families, single parents or those with no good disposable income. In cooperation with the local council, we are discussing the possibility of further workshops to promote recycling and the circular economy. "
If you use ad blockers please support us by whitelisting www.fenews.co.uk
@PHXTraining, a leading training specialist, will support ev
The new Digital Catapult South West partnership will build on several
@ UKLabour has said the Conservative's promise to prioritize early on
AYCH Hackfest, June 2019
"The idea is that everyone learns skills that can save them money. With my own experience, I can show them how to extend the life of their clothes, starting with the basics. I teach them how to use a sewing machine and how to move forward within projects. From there it's an open dialogue. It gives them the opportunity to ask questions and give me positive or negative feedback. It's so important to have that communication. "
"Since I've been part of AYCH, I've felt empowered, enlightened about the processes and, most importantly, my self-confidence and my perception of myself has improved. AYCH helped me ignite my passions. "
Creative jams
The first AYCH Creative Jam took place at Plymouth College of Art in August 2018 and gave young people from Plymouth, Bideford, Tiverton, Exmouth and Exeter as well as students from Plymouth College of Art and the University of Plymouth the opportunity to meet for two days, to develop their Design Thinking, Digital Making and Enterprise skills. Using tools from 3D printers to laser cutters, attendees learned coding, filmmaking, and even virtual reality skills.
AYCH Creative Jams were carried out across Europe with the support of experts from industries such as creative, technology and digital, startups and companies to teach young people the creative, design and entrepreneurial skills they can use to turn ideas into reality.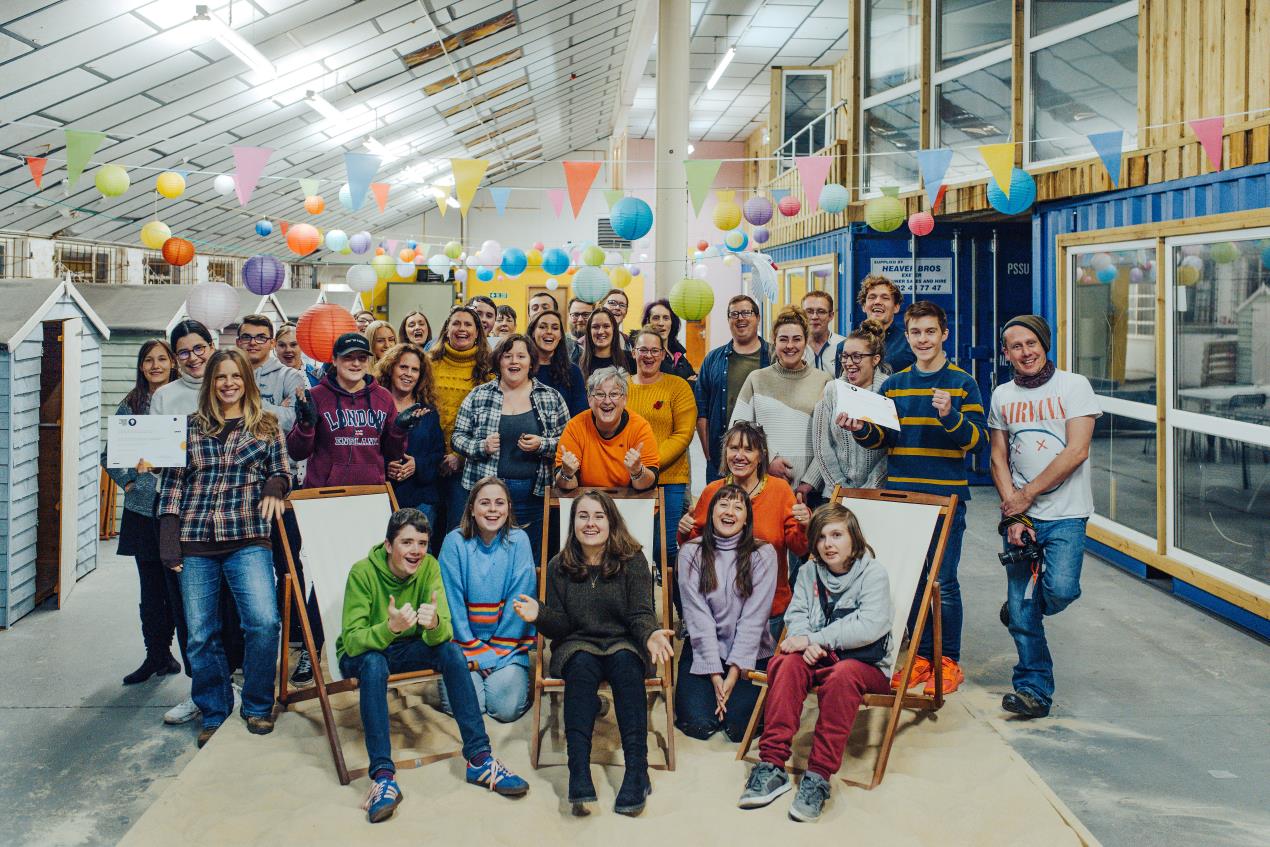 AYCH Creative Jam, November 2020
Laura Quinn, a graduate of Plymouth College of Art in 3D design craft and AYCH ambassador Laura Quinn, had the opportunity to travel to the northern Spanish city of Gijón in 2019 to attend an AYCH Creative Jam.
Laura said: "I answered a call for young designers to take part in a creative jam where young people, partners, agencies and decision-makers came together to address societal problems through sustainable design. My own research revolves around the use of digital design and hand-blown glass to create sustainable artisanal practice. So, of course, this appeal caught my attention! "
"The AYCH Creative Jam I took part in took place for three days on the university campus of Gijón with participants from Portugal, Spain, France, England and Northern Ireland. There were a number of workshops on topics from anthropology to ecodesign to electronics. On the last day we were divided into teams with mentors with our new knowledge and skills and had to develop a prototype and a presentation of an idea during a six-hour intensive "hackathon". "
"My team was strongly influenced by the idea of ​​shaping cities and communities together and making them sustainable. It developed an online platform on which team members and local authorities can jointly design the common spaces in their community. We then had to present our idea in front of a panel, with six selected to present in front of the full audience of attendees, mentors and staff – over 70 people! I was overwhelmed to see how each team responded to the challenge and to see such creative reactions. "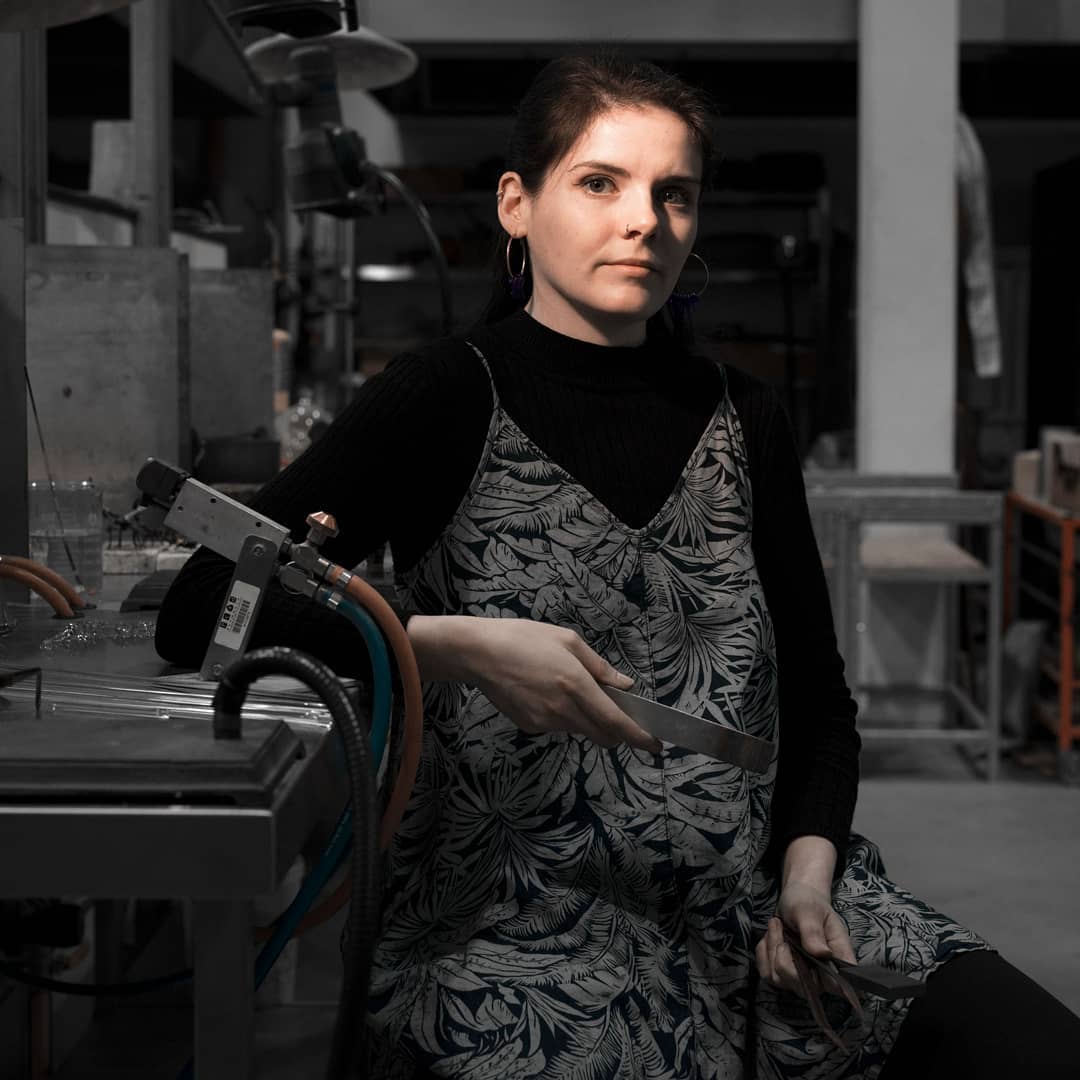 Laura Quinn, glassmaker, designer and AYCH ambassador
"The three days in Gijón were really wonderful and changed my path. I am so glad I was given the opportunity. As a result, I met and spoke to others who were doing exciting research in the field of sustainable manufacturing, and I even managed to sell one of my products. I later became an AYCH ambassador and helped facilitate international online sessions during the pandemic. My experience and the support I received from the AYCH executives and partners has been tremendous in strengthening my confidence in design thinking and teaching, communication and team leadership. "
"Participating in this project assured me that there is an energetic and supportive network that deals with sustainable and innovative design. The platform provided by AYCH and the opportunity to meet a wide variety of people, all of whom are working towards a more sustainable future, were my main reasons for participating in this program. My time at AYCH so far has given me the confidence to apply and take part in opportunities that are not specific to my material background in glass, and has therefore profoundly enriched my design solutions. "
2030 AGENDA
At the end of this almost four-year project, it became clear how important it is to implement creativity in different phases of decision-making and to show the possibilities of change for people.
In March 2021, AYCH hosted a Youth Summit event that invited and encouraged reflection on three challenges at the heart of AYCH's actions: social entrepreneurship, creative education and tomorrow's workforce. The young people had the opportunity to think, present their vision and share it with their colleagues and a wider audience, and committed to bringing the 2030 Agenda to the European Parliament on behalf of European youth.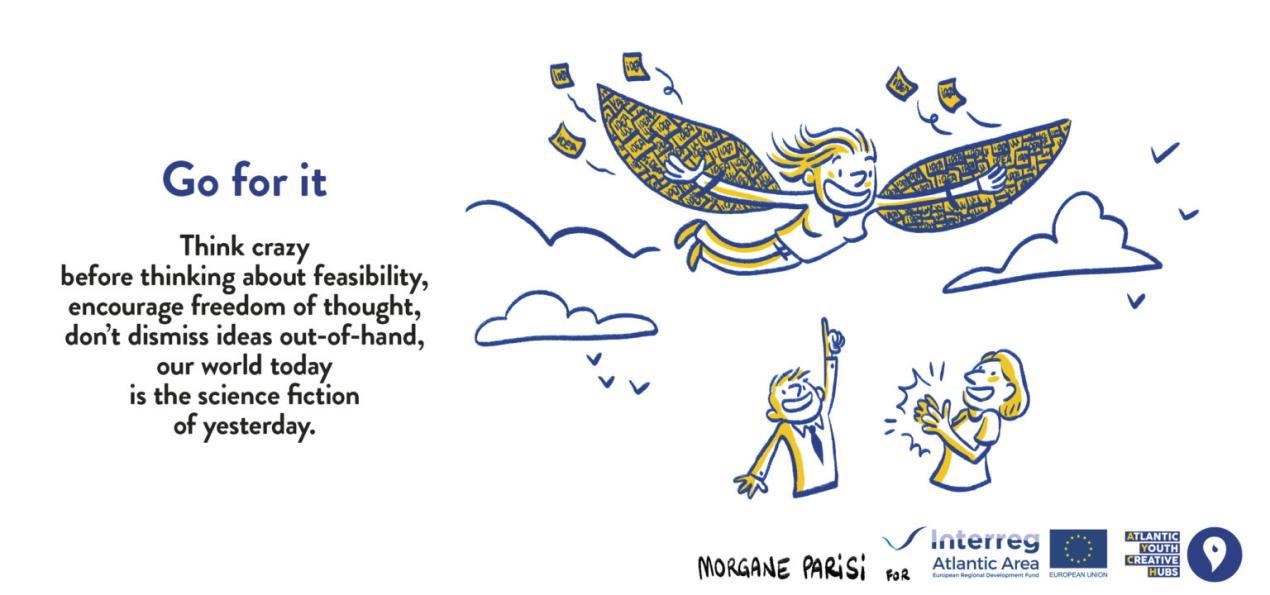 The event was also an opportunity to celebrate the amazing work produced by young people involved in AYCH. their products, achievements, hopes and dreams. It is important that the youth summit is not the end of AYCH, but the beginning of the AYCH legacy. where the mission continues to freely share learning and tools.
AYCH's legacy takes on the responsibility of accompanying young people in developing an official 2030: 30 Agenda for a creative Europe. AYCH partners in France, Portugal, Spain and the UK, including the Plymouth College of Art, set the framework for young people to think, share and design actionable and ambitious recommendations for a creative Europe together.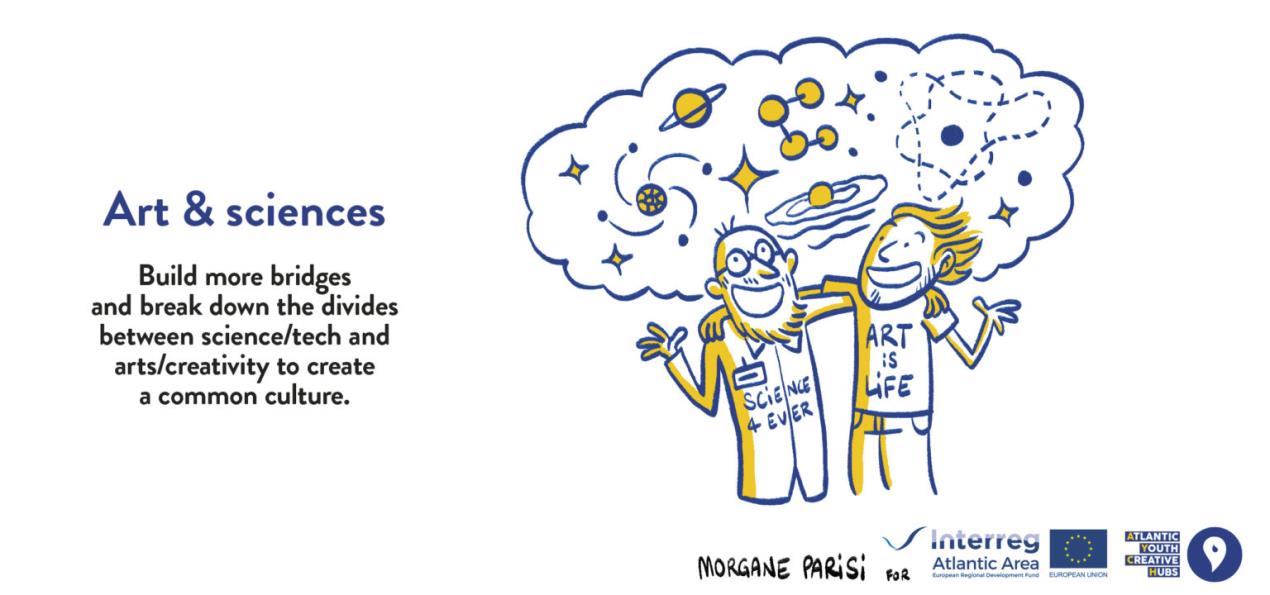 Recommendations follow the three themes of social entrepreneurship by promoting sustainable and ethical business practices, collaborating and incorporating technology. creative education by recognizing the need for creative problem solving, soft skills and big thinking; and creating a diverse workforce for tomorrow by radically transforming the workspaces, empowering communities, and promoting true innovation.
Representatives of AYCH partner organizations may have signed this declaration together with the young people who proposed and supported it. As signatories, AYCH and partners continue to pledge to work towards the suggestions in the declaration and to remember the spirit in which they were conceived.
You will now be logged in with your Facebook credentials