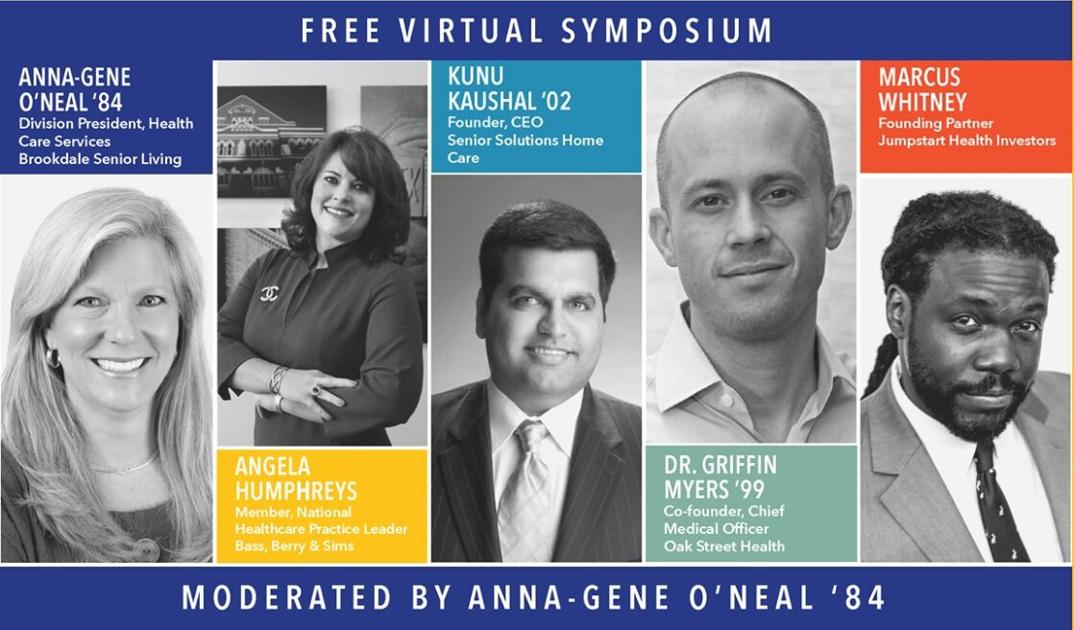 As part of its growing Entrepreneurship Leadership (EL) program, the Battle Ground Academy is hosting a symposium on Entrepreneurship & Venture Capital on Wednesday, April 14, from 6 p.m. to 7 p.m.
The event takes place virtually on Zoom and is open to the public. Registration is required at www.battlegroundacademy.org/EL.
At the symposium, a group of executives will examine how health-related businesses have developed, stalled and / or rotated during the COVID-19 pandemic. BGA Graduate Anna-Gene O'Neal (1984 BGA Class), Senior Vice President Brookdale Health Services at Brookdale Senior Living, will host.
The panel consists of Angela Humphreys, director of the Bass, Berry & Sims health practice; Kunu Kaushal (BGA Class from 2002), CEO and Founder of Senior Solutions Home Care; Griffin Myers, MD (1999 BGA class), co-founder and chief medical officer of Oak Street Health; and Marcus Whitney, founding partner of Jumpstart Health Investors.
"We're excited to bring together such an all-star group of healthcare entrepreneurs to provide insight not just to students in our Entrepreneur Leadership Program, but to the community at large," said Hallie Heiter, director of BGA's Innovation EL -Program. "These entrepreneurs can offer a real perspective on how COVID-19 has impacted healthcare entrepreneurship. It should be a very informative hour. "
The BGA's Entrepreneurial Leadership Program, launched in 2015, is one of the few four-year, comprehensive entrepreneurship programs offered by high schools in the country. It teaches students skills and mindsets to creatively solve real-world problems through hands-on active learning.
BGA has just opened the Center for Art and Entrepreneurship by Sondra Morris and Robert N. Moore, Jr. '52. In addition to a new theater and auditorium, the 44,000 square meter facility will house the Yarbrough Family Center for Entrepreneurship, which will host the school's EL program. This room has four entrepreneur-oriented classrooms, five breakout rooms – including one with audio / video equipment to record presentations and vocal performances – and a maker room with a 3D printer, laser cutters, and a host of other technologically advanced prototyping tools .
Founded in 1889, the Battle Ground Academy is a co-educational college preparatory school for kindergarten through 12th grade. More information about the school can be found at www.battlegroundacademy.org.