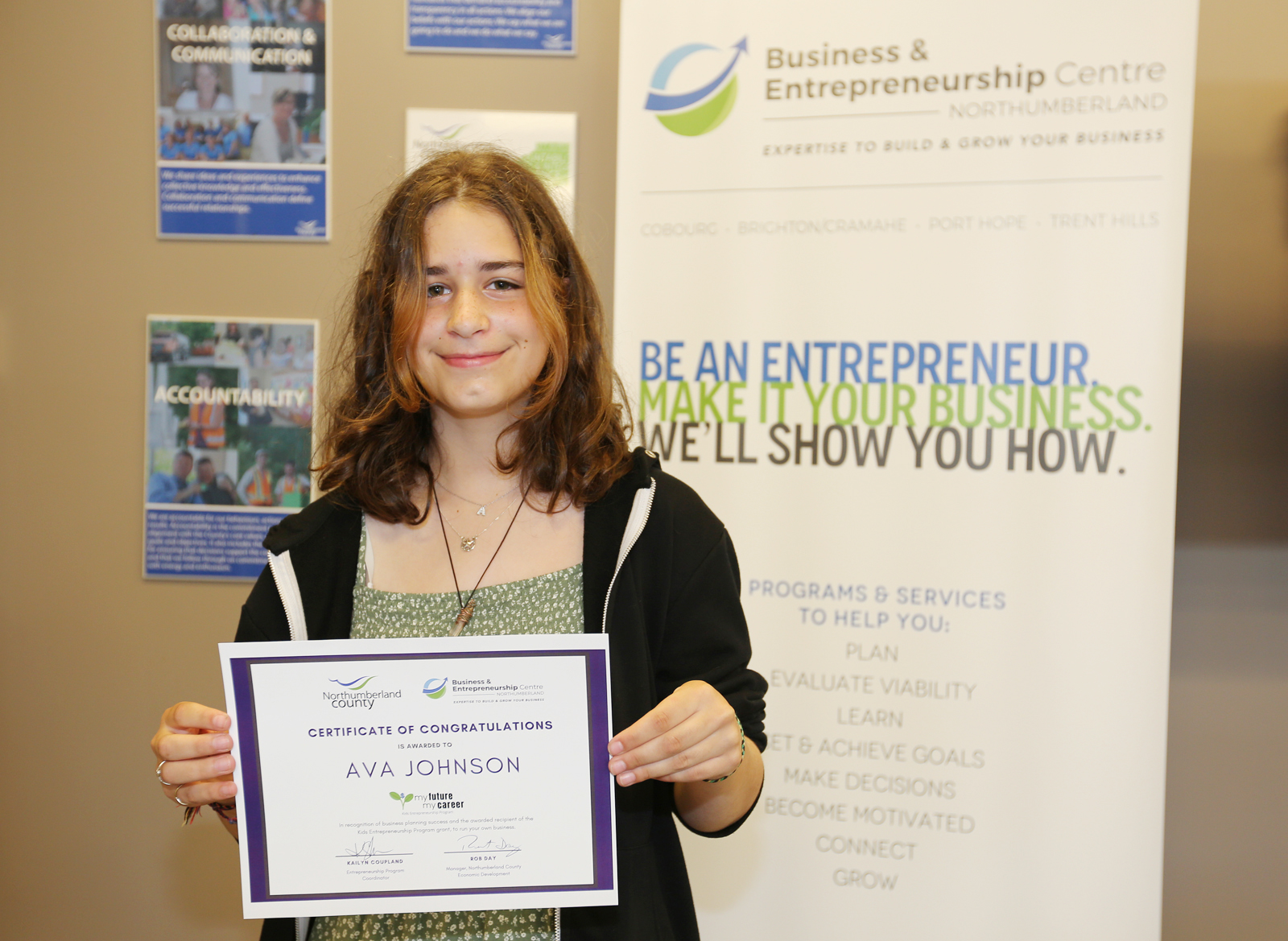 9 year old Dylanne Halligan from Baltimore was excited when she picked up her certificate and check to support her business, Bloom Designs, which specializes in home decor, signs and decals.
A new pilot program for local entrepreneurs between the ages of eight and 14 has resulted in many new startups in Northumberland County.
Kailyn Coupland, Administrative / Entrepreneurship Program Coordinator at Business and Entrepreneurship Center Northumberland, said the My Future, My Career program gave micro-scholarships to 11 teenagers this summer.
She said it is an opportunity for younger teens to explore their hobbies and interests while also being able to get a foothold in entrepreneurship and see if they are interested in it.
"The timing with summer is such that they have more time to explore what they want to do," she said.
Luke Austin, 10, who lives in Roseneath, owns and operates Luke's Logging, a business that sells campfire wood from his home. He cuts all the wood and splits it.
"We have a large pile of wood that was cut for a wood-burning stove, so I'll split the wood into smaller pieces, put it in a bag, and then sell it at the end of the street," he said.
He said the business has grown, so the micro-grant (up to $ 500) will be used for logs and other signage near his property to alert motorists to the upcoming opportunity to stock up on campfire wood.
"This year people are stealing (it), but I had a guy who just came over to write a note, put $ 40 in it, and he didn't take any wood," Luke said.
He said he started the business to earn $ 2,000 on a new dirt bike and had already made that purchase.
"It was great and I made so much money," he added.
Baltimore-based Dylanne Halligan, 9, was excited when she recently picked up her certificate and check.
She owns and operates Bloom Designs, a company that specializes in home decor, signs and decals.
"I'm going to order all of this stuff," she told Northumberland News.
For Ava Johnson, 14, a Cobourg resident whose business revolves around custom jewelry and accessories, it's all about combining her artistic skills with a business.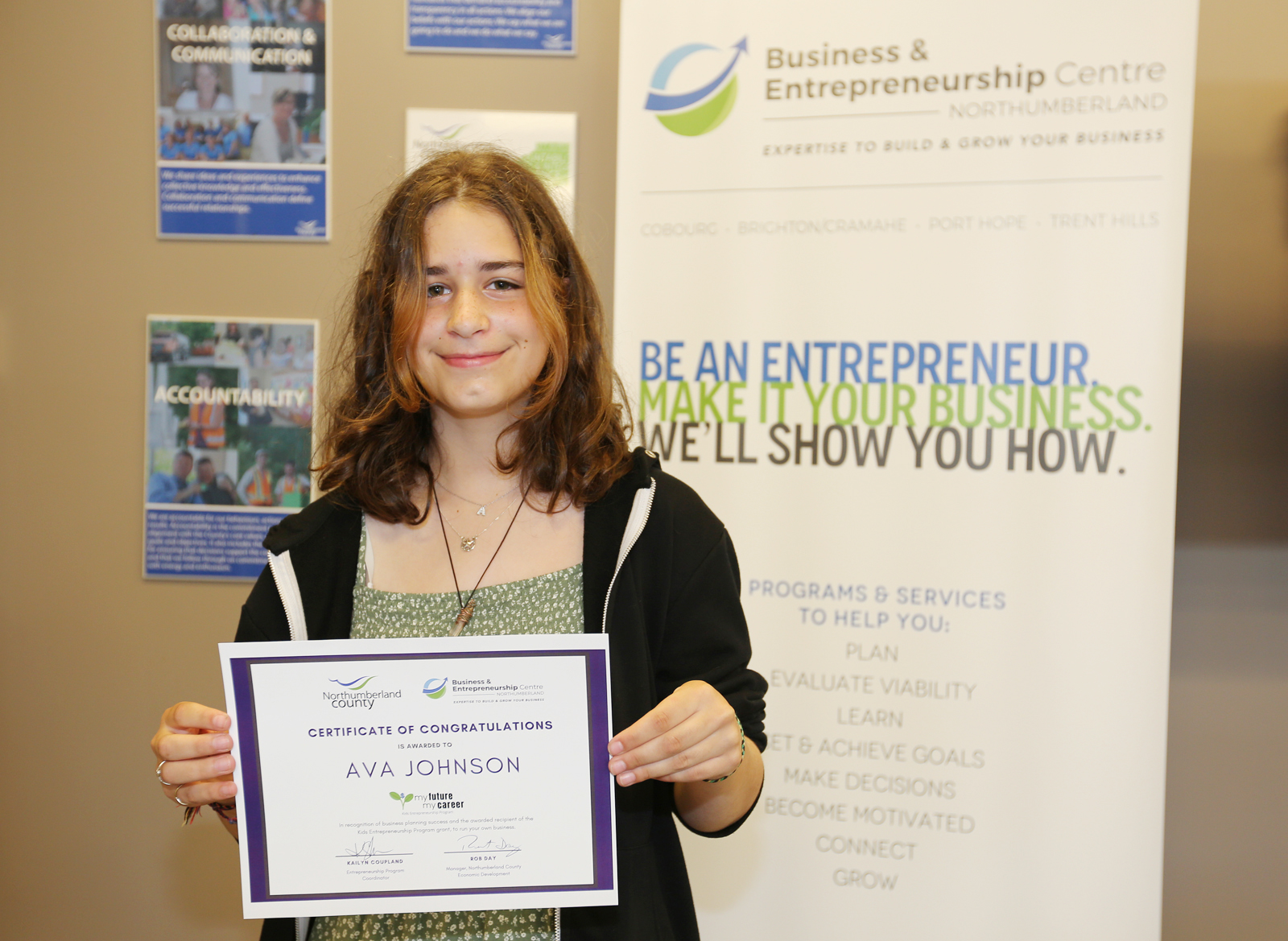 "I make jewelry and accessories for all ages," she said, adding that she intends to make them out of clay, leather, and other materials. "We're going to get a Cricut machine that can cut a variety of materials and print on T-shirts, tote bags, and wood."
She said she plans to print some of her own designs on it.
"I wanted to make my own money in a fun way and it's kind of rewarding to see things you've done, especially if you're interested."
When asked about the program, she said the process was simple and "it gives you an opportunity that you probably won't get anywhere else."
In the end, Coupland said the program was a great opportunity for kids to start the entrepreneurial journey and potentially prepare them for the next available youth program, Summer Company.