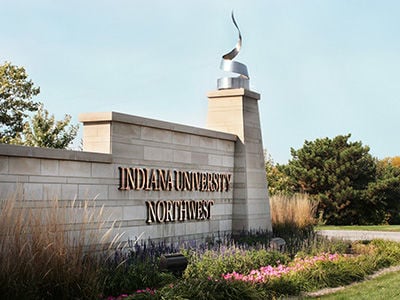 Indiana University Northwest
Provided


GARY – Individuals interested in a career in project management have the opportunity to take a course at Indiana University Northwest this fall.
The University's Center for Professional Development at the School of Business and Economics is offering a project management foundation course this fall for all business professionals in northwest Indiana.
According to a press release from the university, people enrolled on the course do not have to be IUN students.
Join Sandy Curry, Willie Hall, and Michael Quiroz on their ride for Superior Ambulance in East Chicago
"This course is aimed at those pursuing a career in project management," said CPD Director Jana Szostek. "It's also ideal for those helping project managers better understand the project management process."
The course introduces students to the field of project management and provides those interested in the profession with basic knowledge and skills. The publication states that project management is a rapidly growing area that uses tools and techniques to manage and meet project requirements.
Classes take place from September 14th to December 21st, Tuesdays from 6:30 p.m. to 8:30 p.m. You will be virtual and taught by a PMP certified instructor, the press release says.
The course costs $ 1,495 and payment plans are available.
For more information or to register, call 219-980-6910 or visit iun.edu/CPD.