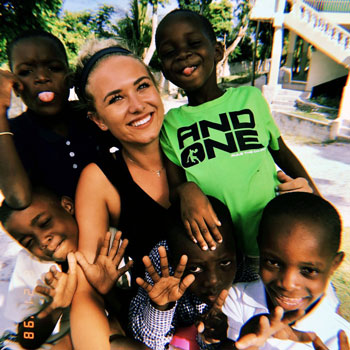 Posted On: Feb 10, 2021; Updated on: February 10, 2021
By Jason Dermack, [email protected]
Student artists at the University of South Carolina combine their creativity with business smarts to make money for themselves and their favorite charities. We met three of these talented "doers" to see how they got started and what they are doing with their new source of income.
Emily Martin
A portion of Emily Martin's jewelry sales goes to an organization that helps people struggling with depression.
"I've always been a self-starter. When I wanted to start and license my own business, it came as no shock to many. I wanted a jewelry company that fulfilled my needs and when I couldn't find one I built www.fivesaintjewelry.com. "
"I've taught myself various aspects of business principles and ownership, from SEO techniques and coding to wholesale purchases and taxes and everything in between.
"Making a donation to a community I know all too well is by far the most rewarding part of that endeavor. I donate a portion of every sale to To Write Love On Her Arms, which is about showcasing hope and finding help to people devoted to depression, addiction, self-harm and suicide. "
"The growth from creating for my friends and family to creating for other marketplaces like the Student Made Store to creating a wholesale store for boutiques has been more than modest.
"As of now, all of my designs are handmade, but I've just designed and 3D rendered my first batch of manufactured rings. Through multiple conversations with CAD designers, rollers, ethical stone sources, and jewelry makers, I've been inspired by the future of Five Saint as we deconstruct the traditional jewelry model through ethical direct sales to consumers. "
Summer Rogers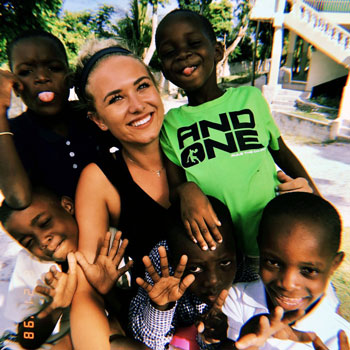 Summer Rogers uses money she sells her artwork online to fund her missionary trips to Haiti.
"I started painting in high school and making pieces for family and friends upon request. As I made more and more pieces, I was encouraged to sell some of my art after I recently returned from a missionary trip to Haiti to pay for my return trip after falling in love with the children there.
"My inspiration comes from the opportunity to come back and serve the children at Cambry Orphanage in southern Haiti. Summer Doodles has allowed me to fund the last three of my four trips and I am very excited to be able to return Fund travel. I love having the opportunity to do more here in my community. I think serving others is special. "
"My favorite pieces to paint are pop art pets, college pieces, and anything calligraphy. I believe the most powerful thing I can do with my art is to capture the high points in people's lives – be it a beloved pet, a special place or a reminder of birthdays, graduations, weddings and much more. "
"I think it's great that my experience as a student and lifelong Gamecock fan has shaped my favorite work of art and represents the culmination of months of dreams, creativity and incredibly tedious work. The result is Willy B, a 30×40 screen that I will always cherish in memory of my time as a Gamecock. "
"Running a one-woman company as a full-time student was a great responsibility and a great treasure. My art has made it possible for me to meet and connect with people all over the country and meet countless customers who come back for more doodles for different life events. As an artist, it's certainly cute to rely on to celebrate the great moments in life. "
Allison Lambert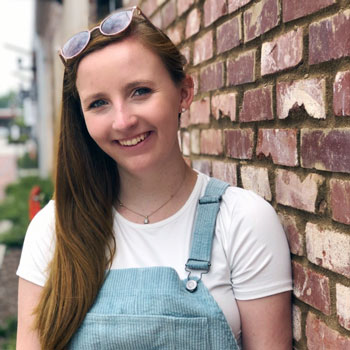 Allison Lambert has been making embroidery since she was in high school and started selling her designs in college.
"I started embroidering out of curiosity in high school. At the time, I was working in a craft store and always trying new things. Some of the embroidery just got stuck.
"I didn't turn my hobby into a business until years later in college. When I first sold my embroidery, I sold a piece I'd worked on for only $ 5 to a friend.
"At the time, I couldn't believe anyone wanted something I'd made, let alone pay me for it.
"By growing my business through Instagram, Etsy, and the Student Made Store, I've really learned how to see the value of my creations. It still feels like Christmas when I get an order, but now I know I'm worth it.
"I love embroidery because it's so unique. I love how you can see every stitch in the fabric. It's also incredibly versatile and customizable.
"Working on the custom designs is one of my favorite parts of running my business. It makes me happy to think of the tires that I have hung in people's homes."
Allison Lambert has been making embroidery since high school but started selling her work in college.

Summer Rogers uses the proceeds from the sale of her artwork to fund her missions to Haiti.

Emily Martin donates a portion of her jewelry sales to an organization that helps people with depression.
Share this story! Let friends on your social network know what you read about
Topics: students, entrepreneurship