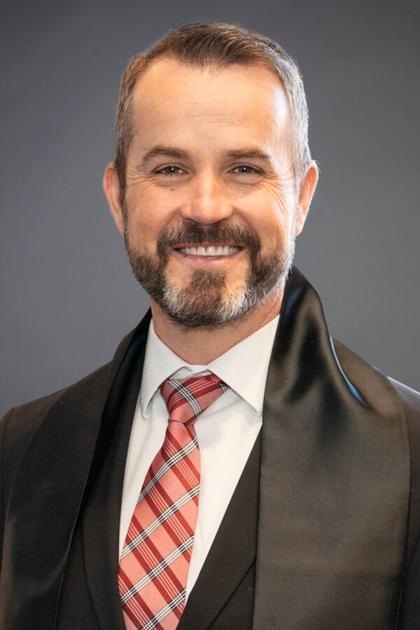 The Rome Floyd Chamber Confluence Conference will take place on April 23rd at the historic DeSoto Theater.
Curtis Morley, author of Entrepreneur's Paradox and director of the Kahlert Initiative on Technology at the University of Utah, will be the keynote speaker.
He is known as a 5x entrepreneur, which means that for every dollar spent on marketing, advertising, and other growth expenses, he made $ 5 in revenue.
In his book, Morley describes critical traits that are ingredients for a successful startup. He also explains some of the most common pitfalls for entrepreneurs.
His methods have fostered entrepreneurship across the country and helped take startups to the next level.
The conference should be attractive to executives, manufacturers and technologists, said Chamber Thomas Kislat – but the most important group they want to reach are students and educators.
"The speakers are extremely talented at sending the right sparks so that they can fulfill their dreams," said Kislat. "We don't want all these bright young people to go to school here and then just leave. We want them to stay here."
Other speakers at Confluence include Trudy U. Rey, a patent attorney with many years of experience in the fields of international pharmaceuticals, biotechnology and medical devices.
Rey was on a postdoctoral fellowship at the Centers for Disease Control and Prevention, which involved developing vaccines against respiratory viruses in mice.
Meaghan Kennedy, founder of Orange Sparkle Ball, will also attend the conference. She started her company after graduating from Emory University's Rollins School of Public Health and doing HIV research at the CDC.
Presented via conference call, Kennedy has served as a mentor to social entrepreneurs and is a frequent panelist at innovation and entrepreneurship events.
Erica Cates, national expansion manager for Java Joy, is also a presenter.
Java Joy provides work for more than 50 adults with disabilities in four locations, including Rome. The company's vision is to become the largest employer for adults with developmental disabilities in the country.
Rome motivational speaker Steve Dennis will serve as master of ceremonies for the conference.
Confluence takes place from 8 a.m. to 3 p.m. Events that comply with all CDC guidelines regarding the COVID-19 pandemic will also be available to attendees via conference call.
Following the program, Morley will be available for a roundtable discussion among VIP Chamber members in Newby's Wine Tasting Room. The roundtable event is limited to 20 ticket holders.
Conference tickets are $ 29 for chamber members and $ 49 for non-members. The price includes a coffee break with Java Joy and a $ 10 voucher for lunch at a number of restaurants in downtown Rome.
Tickets and more information can be found on the Chamber's website at RomeGA.com.