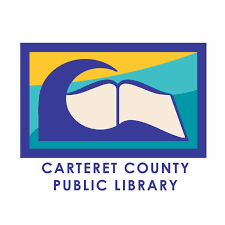 CARTERET COUNTY – The Carteret County Public Library System and Carteret County Business Development are jointly offering a series of virtual business development workshops, funded by an NC IDEA ENGAGE grant starting the week of February 15.
The public library system announced in a press release that it has received an ENGAGE grant of $ 5,000 from NC IDEA, a private foundation that supports entrepreneurship in North Carolina. CCPL said it will use the grant funds to enable the virtual workshops for entrepreneurs in the area to acquire new business and company materials for its collection and to host a virtual panel discussion on building business.
"We are pleased that NC IDEA has selected the Carteret County Public Library for an ENGAGE grant of $ 5,000," said Don Kirkman, director of economic development for Carteret County. "This grant will use our work at Crystal Coast Economic Development to expand the Carteret County Remote and Entrepreneurial Worker (CCREW) network and improve the Crystal Coast's entrepreneurial ecosystem."
CCPL will host the first workshop in the five-week series starting Thursday, February 18, 6:00 p.m. during National Entrepreneurship Week, February 13-20. The online series of weekly business development workshops is hosted by Bob Graham, a former Johns Hopkins University professor and current CEO of Breakthrough Solutions.
The first workshop in the series is entitled "Creating a company that can be sold". To register for the free event, go to f carteretcountync.libguides.com/Adults/SeminarSeries.
"These workshops are designed to help you be a better business owner. They help structure a business idea, create the marketing message and find out where the customers are, "said the county in its press release.