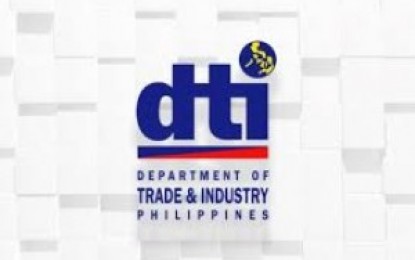 DAVAO TOWN – The Ministry of Trade and Industry in Region 11 (DTI-11) has continued to advocate the economic empowerment of female micro-enterprises, which are part of Project 2 for Gender-Specific Economic Measures for the Transformation of Women (GREAT Women) (GWP2) are registered).
The initiative is funded by the Canadian government in a statement on Wednesday, according to the agency, which aims to provide a timely opportunity to improve the sustainability, productivity and competitiveness of women's micro-businesses.
The program also aims to further improve the environment for the economic empowerment of women.
GWP2 was launched in the region in 2019 and since then at least 100 women entrepreneurs have made use of its various interventions.
"The number does not refer to the number of people, but to the number of women-run micro-businesses that have already accessed the project. Therefore, the number of beneficiaries could be three times the data recorded. We would like to emphasize that regardless of the type of business unit, whether sole proprietorship, cooperative or association, we only count one women-run company as a beneficiary, "said Maria Belenda Ambi, Regional Director of DTI-11.
She said that unlike the other DTI programs and projects, unlike the Negosyo centers where DTI encourages more people to participate, the GWP2 project only focuses on the intended beneficiaries.
"There is no limit to what you can use from the project's service menu. As long as they want to access the services or interventions that the GWP2 project offers, we are always ready to give them what they need, "added Ambi.
As of December 2020, DTI-11 achieved a project reach of 100 percent despite the challenges caused by the coronavirus pandemic.
The women-run businesses come from a variety of industries or sectors including cocoa, coffee, processed fruits and nuts, and wearables and homestyle, which are some of DTI's priorities.
"This year, DTI-11 will continue to engage these women-run micro-businesses by introducing online capacity building training, trade promotion initiatives, and facilitating product clinic meetings, among other things. We know the health crisis has challenged them; That is why we want to help them in any way we can. We don't want them to close their stores, "said Ambi.
The GREAT Women project runs until December 2021. It is led by the Philippine Women's Commission together with DTI, the Ministry of Science and Technology and the Ministry of Agriculture. (PNA)