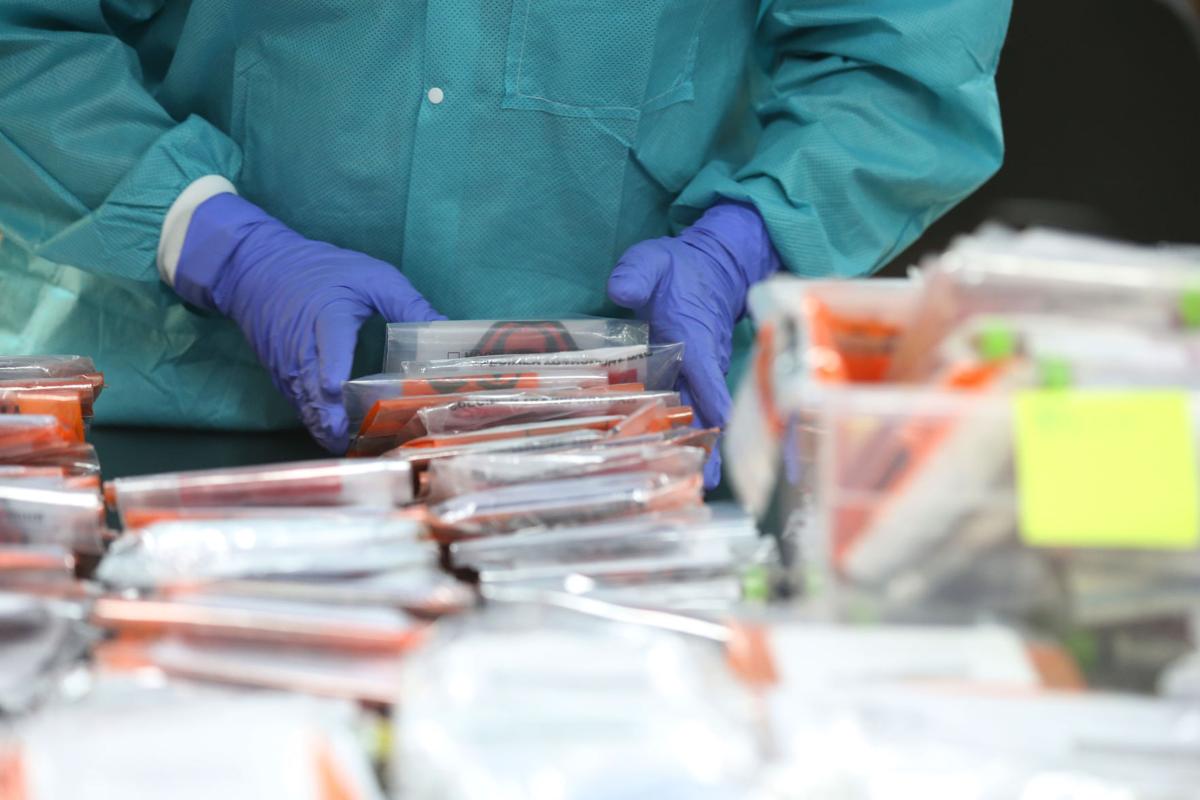 COVID-19 Surge Team member Evan Scott sorts coronavirus specimen collection kits brought by a courier to the Wyoming Public Health Laboratory in Cheyenne on Sept. 4. Testing numbers have dropped in the past few weeks as infections have declined across the country.
Cayla Nimmo, star grandstand


Star Tribune staff

The total number of coronavirus cases in Wyoming rose 81 on Wednesday, with the number of confirmed cases increasing by 54 and the number of probable cases increasing by 27, according to the Wyoming Department of Health's daily update.
Additionally, three new coronavirus restores have been announced: seven confirmed restores have been added and four have been subtracted.
To know numbers
Current cases: 303 (476 including likely cases)
Hospital patients: 18 (not yet updated from Tuesday)
Deaths: 701 (one announced this week, one announced this month)
First vaccine doses received: 189,090 (93,990 Pfizer, 95,100 Modern)
First vaccine doses: 152.066
Second vaccine doses received: 147,695 (78,195 Pfizer, 69,500 Modern)
Second vaccine doses given: 107.167
One-time vaccine doses received: 13,100 (Johnson & Johnson)
Single vaccine doses: 7.482