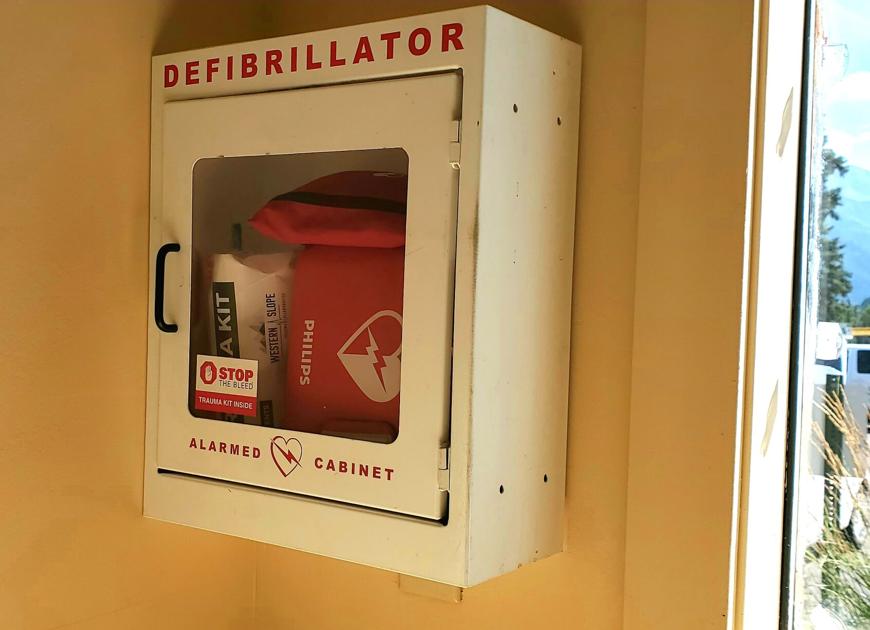 Telluride High School students with an entrepreneurial inclination can now learn the tools for starting a business. Launched last year by Telluride R-1 School Board President Stephanie Hatcher, whose background as a tech attorney in Silicon Valley during the internet boom and in new ventures / startups and communities made her perfectly suited to the program conceive.
Hatcher first reached out to the Johnson Family Foundation and teamed up with COO Dylan Hoos. Together, they worked to fund the program curriculum and teaching position by securing two grants totaling $ 40,000 over two years. Three years ago, Hatcher, Hoos, and former Superintendent Mike Gass met for the first of dozen of meetings to create the program.
"The three of us researched and met people from all over the country who oversee or support young entrepreneurship programs," said Hoos. "We selected various elements from these programs and adapted them to create a unique program specifically for the Telluride community."
Hatcher describes her unique focus on the program as "social entrepreneurship".
"This approach to innovation reflects Telluride's strong and unique community culture," she said. "Children are naturally drawn to do good. And it's just cool that your ideas benefit our community. "
Now in its third semester, the class includes coursework, community-based organizing, and outreach that connects mentors and companies with students who then develop entrepreneurial skills such as critical thinking, collaboration, creativity, research, adaptability, and innovation to solve real local and global problems.
"It's important to start that mindset from an early age as jobs and the economy change," said Hatcher. "When these students start their careers, they'll take jobs that don't yet exist. The curriculum is based on a design thinking model that has been proven to close performance gaps and break through restrictive ways of thinking. It instills perseverance and research shows that these qualities go beyond the classroom. "
This year, Introduction to Entrepreneurship, a semester-long elective, will be taught by high school social studies teacher Kelly Boykin. While students in grades 9-12 are eligible to take the course, most students enrolled this year are in grades 11 and 12. Four days a week, students focus on a problem in the community that they can solve and go through a design-based curriculum to try to identify a project that they could start that could benefit the local community.
Students are offered an option for independent study in which mentor connections are established. Hatcher volunteered to teach the course last spring and worked with Bonnie Watson, Managing Director of the Telluride Venture Network (TVN), matching students with mentors.
"TVN's role in this program is to provide valuable and comprehensive mentors – ideally former entrepreneurs – to help students review the viability of their business idea and find the right means to scale that idea," said Watson . "Our mentors are here to provide basic business mentoring in the areas of product validation, market adaptation, and supply and demand."
One project that surfaced last spring was a subscription-based composting program run out of Norwood in which a student thought through the logistics of dropping off and collecting composting for regional customers. Another project developed a recurring donation model for the fire department that emerged from research that a student found that the ADE program is not continuously funded for defibrillators.
Hatcher notes that while there is "synergism" between the new entrepreneurship class and the high school's longer-standing mentoring program where students work in an established local company, the class is different.
"In this program, students identify a problem in their community or something they are passionate about and find a solution by looking at what's already out there and then trying to innovate that will solve it "Explained Hatcher. "This is really about students developing the business solution."
Hoos says the goal of the course is to train and motivate the next generation of impact-driven entrepreneurs who reflect Telluride's unique community and contribute to solutions to local and international problems.
"What's more important than teaching students critical thinking, collaboration, problem-solving skills, and creativity?" He said. "This class doesn't teach students for a test; Rather, life skills are taught that can be used directly at the university, in the workforce or when founding your own non-profit organization or your own company. "
Originally, Boykin said, the district planned to offer just one semester of introductory entrepreneurship this year. While last year there were about 50 students enrolled in the class over two semesters, this year there are almost 60 students over two semesters, which allows Boykin to bring more children into the class.
"This program is a great display of the Telluride Church," said Hoos. "My hope is that other people will see what we see and will support this program as donors and mentors so that it can be a permanent part of the local school curriculum."