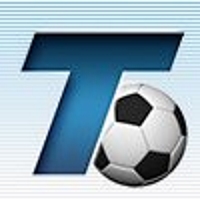 The following editorial was written by Dave Marcello, Chief Marketing Officer of PlayMetrics, the first all-in-one club operating system for youth football.
The management of a youth football club is official no longer as usual. Let's call it that Professionalization of sport if you want. Executives, directors, and administrators have higher expectations from everyone. The board members expect sophisticated management practices. Trainers expect precisely coordinated development opportunities. Parents expect first-class experiences on and off the field. All of this is underpinned by your ability to successfully navigate the troubled waters of the era of digital transformation.
The work does not become digital, but is Digital. "Digital" used to mean "go paperless". (Easier times, indeed.) This movement is now managing the use of technology in every aspect of running a youth football club and is fundamentally changing the way you work, adding value to parents, players and staff. It's an opportunity to be better, faster, and nimbler than you thought possible. This is not about buying shiny new software. It signals a cultural change in which club leaders have to experiment, act quickly, never rest on the status quo, accept failures, and persevere.
You need to start planning your club's future in the digital world, regardless of its size or status. When the smoke finally clears, there will be a clear separation between the anticipatory first movers and the wheel spinners who are stuck in the mud. In other words, you either buy your way into high-performance club management or are left behind by those who do.
The global pandemic caused by COVID-19 has devastated the world as we know it, both personally and professionally. While no one could have predicted this, there is an important lesson to be learned. Not only has COVID-19 thrown a wrench into the way it works for a few months, it has exposed those who are prepared and those who are not. Suddenly, thousands of youth football clubs were forced to make their operational practices completely digital in the blink of an eye. If that's not a wake-up call, what is it?
A BETTER FRAMEWORK FOR CLUB MANAGEMENT
What ultimately makes your football club better is to get a grip on the constant flow of information through your four walls and onto the fields. Slow and goofy – different trainers using different messaging apps, Excel spreadsheets sent out willy-nilly with no real controls, no single source for all of your club data, physical file folders are still a thing – is no way an environment To create that will last, it doesn't matter parents and players who come back, with whom you can safely grow your club year after year.
To begin implementing the high-performance club management framework, consider these four guiding principles:
1. In a digital world, technology that does its job functionally is not enough. The best tools provide advanced methods of forcing club leaders reevaluate their entire operational strategy.
As a club leader, recognize that technology can play two roles in the era of digital transformation. The first is straightforward; Replace a tedious manual task with software and watch it take less time and effort while consolidating its reliability. Additionally, some technologies are designed not only to help get an existing task done faster. These more innovative tools inspire you to take an alternative approach to your work, often using methods you never thought possible. If you really want to take your club to the next level, world class technology is a partner you want.
2. Long-term thinking is the only way to build a truly sustainable business.
As Warren Buffett once remarked, "Someone is sitting in the shade today because someone planted a tree a long time ago." Thinking about tomorrow – or next month or next year – is no easy task when you have problems that need to be resolved today. However, if you have a clear idea of ​​where you want your club to be in the future and understand exactly what industry trends are, you can serve your company well.
This often starts with asking questions that might make you uncomfortable at first. "What would happen if my DOC left the club tomorrow? Would she take all the knowledge about our coaching philosophy with her? Would we make an effort to find out where seasonal schedules are stored and where can we find all of the drills she's using this year? "Even more frightening:" How would we continue to run our club effectively if we couldn't meet in person? Do we have digital systems that allow data to be shared across the club, progress on tasks to be tracked, and training logs to be implemented virtually? "
3. Maintain a mentality of constant workflow optimization And you'll never be on your tail
The urge to modernize your club's operations amid the era of digital transformation is not a one-off activity. This is where the HPCM mindset comes in. Club leaders have to systematically analyze their operational structures and processes in order to be able to make adjustments if necessary. This is the opposite of the "if it ain't broken don't fix it" philosophy. Small improvements here and there can have a significant impact on your business and player satisfaction.
4. Every move you make as a club should be driven by a healthy Obsession with the customer experience.
The use of technical tools to support your commitment to HPCM should be done deliberately. Ultimately, structuring and training staff, hiring contemporary skills, organizing your tech stack, and overseeing your club's workflow will affect your coaches, players, and player families. Sometimes this is obvious to everyone, such as when switching email providers or chat apps. In other cases, you can revise an administrative task that is not immediately visible to players and parents. However, the downstream outcome of this action makes for a smoother program registration process. All of this adds up over time and goes a long way towards creating the brand you are actively building.
A youth football club built on high-performance club management thrives on a collaborative environment in which responsibility and transparency are king. Technology facilitates the free flow of information across the company. Employees are supported by digital tools that improve their skills and abilities. Directors and executives feel confident they can access and analyze data to make informed decisions every day. Everyone works towards a common goal.
This is achievable. Technology alone is not enough. Your commitment to progress and development, even if it means feeling comfortable with discomfort, will be the determining factor. It's not much different from the way you engage players during training, is it?
————–
The PlayMetrics Club operating system combines communication, session planning, coach monitoring, player development and club operations in one easy-to-manage hub. It has been called "the best product in youth football" and "really forward thinking". Click here to request a free demo.