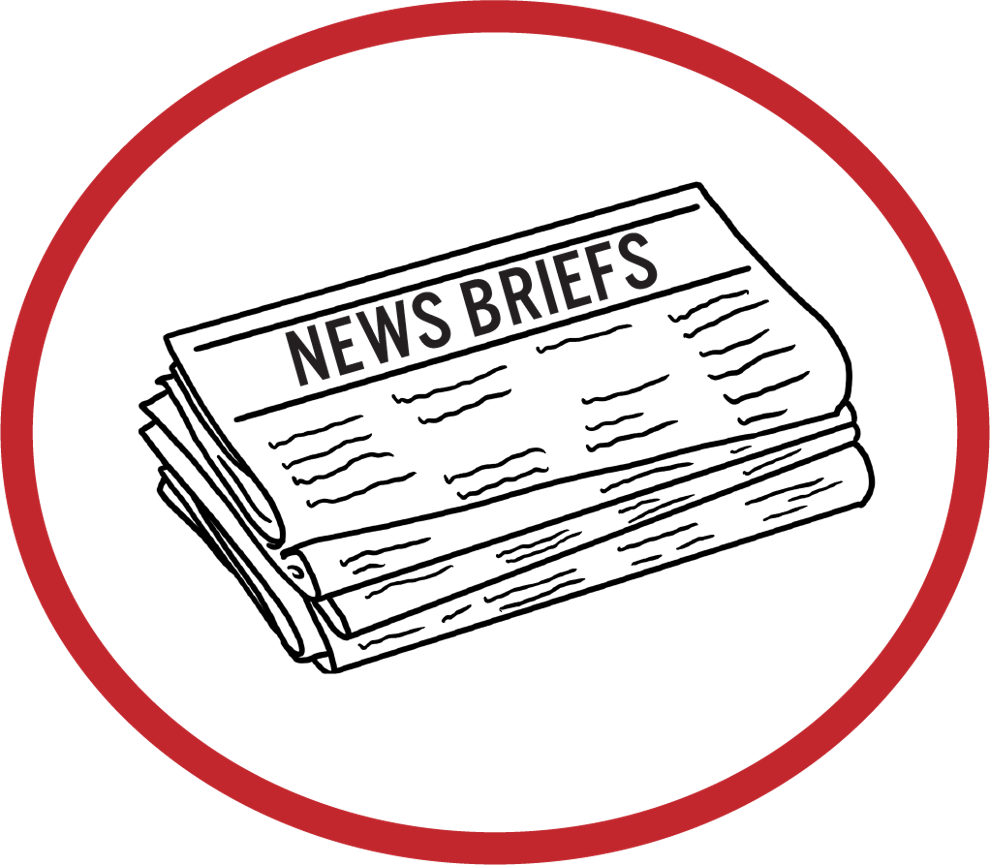 Daylin Scott / Montana Kaimin
HB 102 goes to Gianforte's desk
House Bill 102, a bill to revise Montana gun laws, was passed in both houses of the Montana legislature last week. The controversial bill would prevent universities from banning the covert running of universities. It will now go to Governor Greg Gianforte's desk for final signature before it becomes law.
"The House Legislature is pleased that 102 passed the legislature so quickly. It was a priority for the House Republicans, "said Dylan Klapmeier, House Communications Director. When asked whether the party anticipated a kickback from campus or the public, Klapmeier said he was not doing so. "It will only be a while before the public understands what it is doing or not," he said. "I don't think it's going to have much of an impact on the college campus. They still have the ability to regulate firearms, they just can't directly ban them. " (Addie Slanger)
Missoula COVID-19 and vaccination updates
Missoula County was still in the first stage of Phase 1B of its COVID-19 vaccinations as of Monday. This level includes everyone over the age of 70 and any Native American or other colored person over the age of 16, including some UM students. Vaccination efforts are progressing rapidly as the county administered an additional 6,000 doses from February 1-8, bringing the total to over 16,000. Those with second doses make up nearly 4,500 of them. In total, Montana administered over 140,000 doses on Monday.
Last week, UM pharmacy students helped run a vaccination clinic for people who don't have health care providers. Dave Kuntz, UM's director of strategic communications, said there are plans to open another clinic once UM and the county get more vaccines.
(Mazana Boerboom)
SB 146 wants to change Columbus day
A bill introduced on January 25 aims to turn Columbus Day into Indigenous Peoples Day. Senate Bill 146, sponsored by Senator Shane Morigeau (D), is not the first attempt to change the name of the controversial holiday. Morigeau, then a representative of House District 95, introduced House Bill 219 in the 2019 legislature. The previous bill made it through the House but was killed by a 5-3 vote in the Senate Administrative Committee. The Bullock administration supported Morigeau's original bill and testified on her behalf. SB 146 is currently waiting for a hearing on Wednesday. The Kaimin will follow this bill as he goes through the hearing process. (Alex Miller)
Online courses promote women's entrepreneurship
According to a UM press release, the University of Montana is launching three Pursue Your Passion courses this semester for women interested in business and leadership skills. The class is open to the public, not just women. However, the goal is to help Montana women find their own personal and professional goals and provide them with the skills to achieve those goals. A 2020 survey from a previous Pursue Your Passion course found that 60% of students are more likely to apply for a leadership role and nearly 50% are more comfortable with their networking and branding skills.
The three classes are: "Build your brand and your network" from February 22nd to April 30th, "Bussiness Basics I" from March 15th to April 30th and "Business Basics II" from March 10th to April 18th. June Visit www.umt.edu/passion in a class. (MB)
Former student sued for discrimination
A former student at Seeley-Swan High School has filed a lawsuit against the school for repeated discrimination claims. Student Owen Mercado and his mother filed the 127-page lawsuit against the school on Jan. 21 for participation in and tolerance of discrimination based on race, national origin, gender and disability for Mercado in the 2018-2019 school year. He's demanding hundreds of thousands of dollars in damages. The complaint contained allegations of constant harassment both online – via a meme page specific to the high school – and at school by his colleagues and teachers. The complaint also included allegations by students who used both racist and sexual slurs against him, stole his personal property, and wrecked his car with a sexual slur. Mercado later filed for subpoenas after evidence was deleted from a meme page. The Missoula County School District's response to the complaint is due by Friday. (MB)