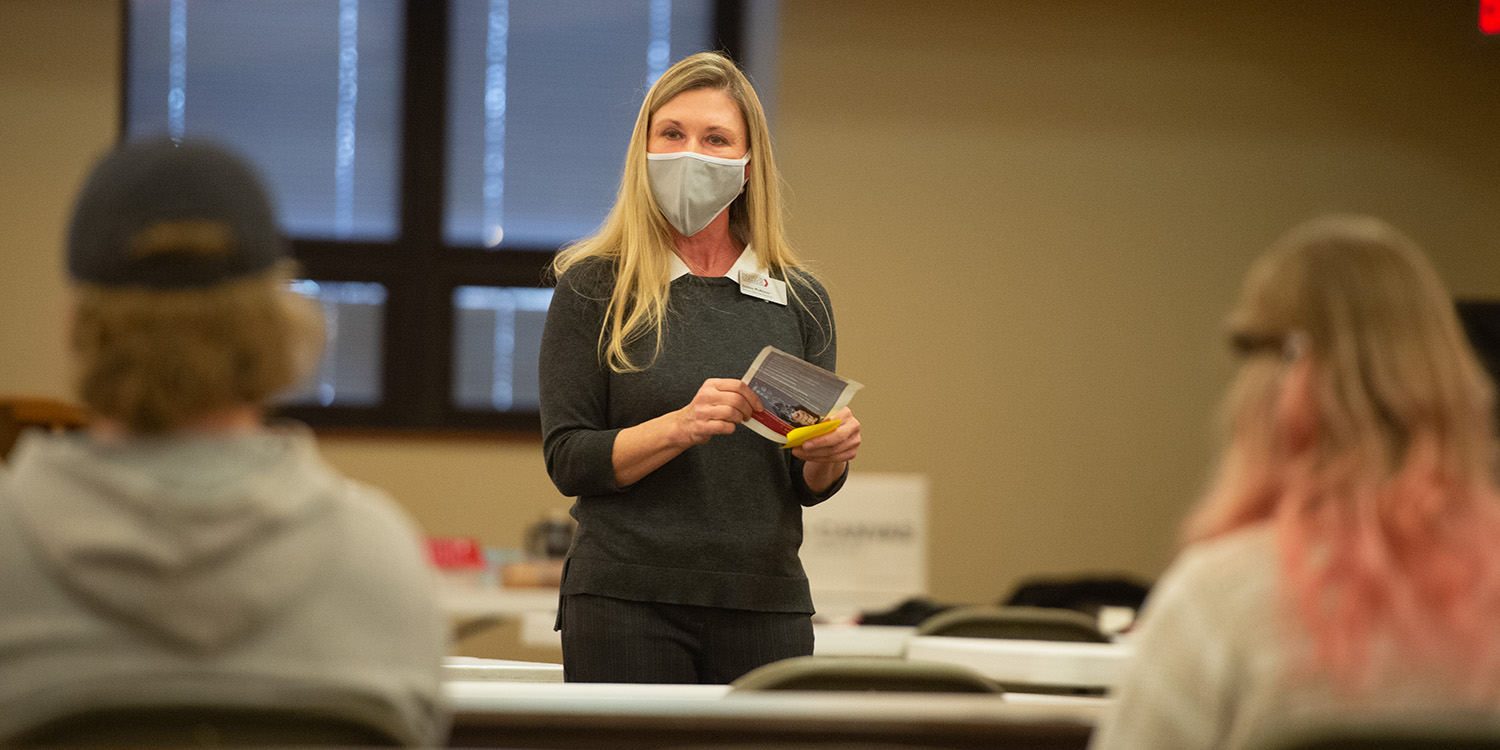 Debbie McAlister, director of the School of Management at Hesston College, shares plans for the new undergraduate degree with students.
After years of planning and preparation, Hesston College's Bachelor of Arts in Business Administration received approval from the Higher Learning Commission of Chicago, Illinois.
Hesston was informed on March 12 that the Institutional Actions Counsel of the Higher Learning Commission had voted to approve the new program. With approval, Hesston College can begin promoting the program and enrolling students for higher-level courses.
"The BA in Business Management program is designed to prepare students for leadership and management roles in a variety of companies and industries," said Debbie McAlister, director of the School of Management at Hesston College. "Practical experience, including extensive domestic and international travel and a semester-long internship, characterize Hesston's curriculum."
"We are very pleased to be able to offer our own innovative training in corporate management," said Dr. Brent Yoder, Vice President of Academic at HC. "In addition to business students who can now study for four years at Hesston College, our new offering is an attractive option for transfer students who are looking for a unique, globally oriented program. We can't wait to enroll our first cohort of junior senior executives and teach higher-level courses in the fall of 2021. "
The School of Management is the third department in Hesston to offer a bachelor's degree. The college, which historically offered associate degrees, now offers bachelor's degrees in nursing and aviation – commercial pilots as well as certificate programs. Hesston also learned that the Higher Learning Commission now officially recognizes the college as a mix of associate and baccalaureate degrees. This change allows HC more leeway to offer additional Bachelor degrees in the future.