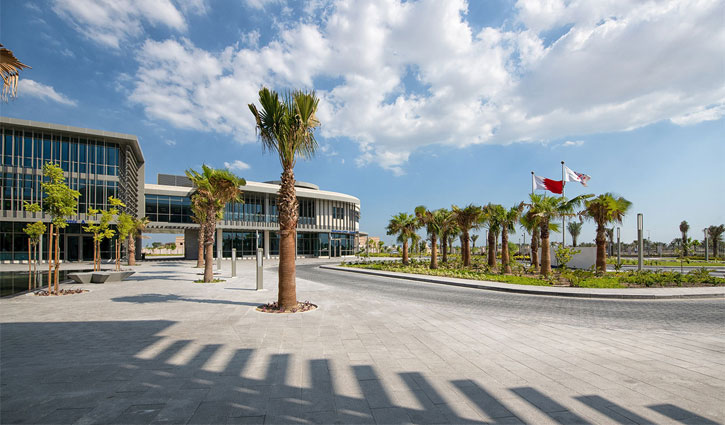 Steve Jobs, Mark Zuckerburg, Jack Dorsey and Daniel Ek all have one thing in common, aside from being multi-billionaires. They all dropped out of their respective college courses before becoming hugely successful entrepreneurs.
But from the world-famous founders of Apple, Facebook, Twitter and Spotify, how many college students fail to reach the dizzying heights of the start-up star after deciding that college or university is just not for them?
According to an article in the Atlantic, dropouts over the age of 25 are 71 percent more likely to be unemployed and earn, on average, 32 percent less than their college graduates, reports Arabian Business.
The American University of Bahrain (AUBH) wants to build a bridge here.
William Hurt, COO of AUBH, told Arabian Business, "How many stories have you heard about a founder dropping out of college? We hear them all the time. It's a very common story. We hear of those who have succeeded, but what about those who have not succeeded and are now left with no formal education and degree, and no potentially viable business.
"At the university we are trying to take some courses, create a stream of electives related to entrepreneurship, especially skills that some founders, as we have found, are lacking – you might be very talented, you might be fantastic, As for the product "is concerned, but you may not be able to fully understand the cash flow statement for your company and that is why this business is failing."
Hurt announced that there are plans to set up a business incubator for the campus, which opened its doors in September 2019 to support the start-up spirit among students within the educational setting.
"We're trying to bring those skills to these electives, but also to create resources for our students so hopefully they can come up with a, two, three, maybe four concepts while they're at university and while they're still at university get their bachelor's degree with access to the university's great resources – professors, library resources, outside organizations like accelerators and incubators, and possibly access to capital as they near graduation, "he said.
"We want to try that this entrepreneurial process actually takes place at the university, that is the goal," he added.
In recent years, several universities in the Middle East and North Africa (MENA) region have introduced entrepreneurship and innovation into their curricula through credit courses and degree programs.
However, Hurt insisted that the job market has changed significantly over the years – undoubtedly accelerated by the Covid-19 pandemic – and he acknowledged that universities need to change too.
He said, "We have to make sure that the students who come from universities can be employed. It's no longer just a check mark and a bachelor's degree, that doesn't make you unique anymore. Even a master's degree doesn't make you unique in some cases. Now it's about where this qualification comes from and what skills you will bring with you after graduation. "
Hurt announced that of the hundreds of millions of young people expected to enter the MENA labor market over the next decade, more than one in ten will be unemployed.
"We try to ensure that we impart the skills we are looking for today, but also the lifelong skills that will make people successful in the future," he said.
He added that there is currently no model for the university to invest in potential startups as a business partner, but he stressed that the work would "help us achieve our mission".
He explained, "When students graduate from AUBH and become entrepreneurs in a fantastic company and this company is looking for employees, they will come back to university to find like-minded students. This creates employment opportunities for our future graduates and builds an alumni association for our university, which is unparalleled in terms of the start-up area.
"It's part of a whole cycle to help the university community while hopefully providing opportunities for students that they wouldn't otherwise have had."