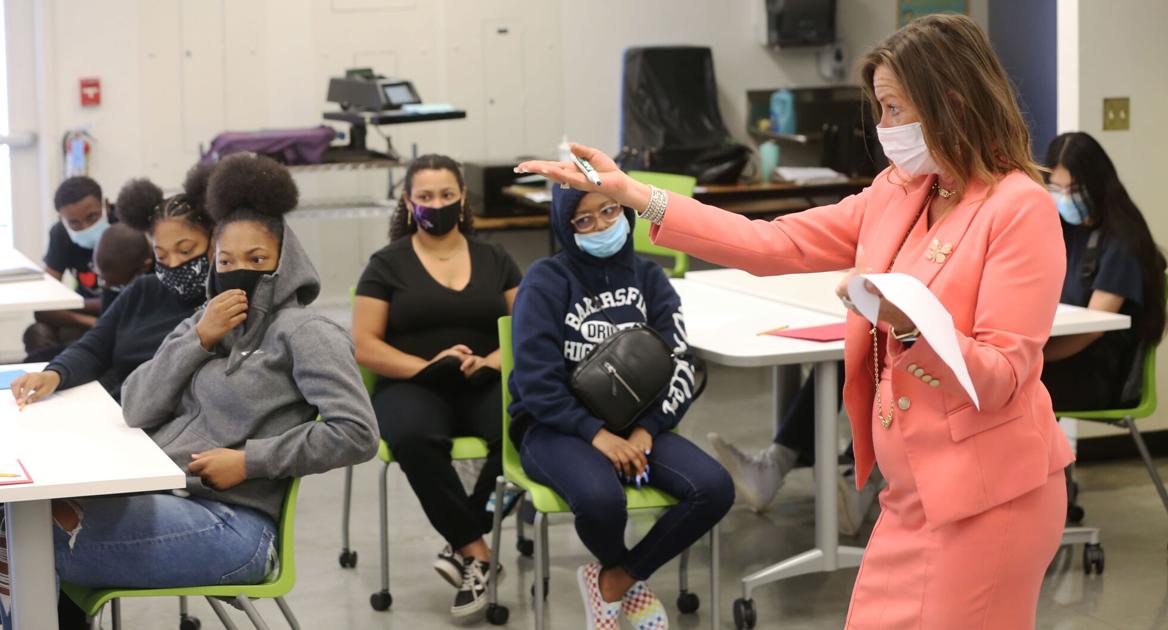 The High School District Kern launched a summer camp this week, marking the start of efforts to educate the next generation of entrepreneurs in the area.
The first Entrepreneurship Mindset Summer Camps, which started on Monday, last a week and are open to students in grades 7-12. Several meetings are held both in the regional vocational training center and in the district's vocational training center.
But this is just the beginning of a much larger program that will extend to grades K-12, according to Angel Cottrell, program manager for the district's Entrepreneurship Resource Centers.
"My goal for this program is to become the model for entrepreneurship education in the state of California," said Cottrell.
Cottrell said these camps will empower today's students to tap into tomorrow's businesses as entrepreneurs or employees in larger companies opening new departments or ventures, a phenomenon known as intrapreneurship.
"That will keep us moving as our communities grow as we want to create more wealth," she said. "For our students this means that they are more confident in their ability to contribute."
Entrepreneurial skills are 21st century skills that empower students and their communities, Cottrell said. These are soft skills such as empathy, curiosity, critical thinking, creativity, perseverance and resilience.
The course helps build an entrepreneurial mindset in students through group and individual exercises that include lectures, TED lectures, worksheets, presentations, and art. On Wednesday, instructor Mike Russo, longtime co-owner of Russo's Books, led ROC students through an exercise solving problems for a fictional company.
This is the opening year of the program, and it has proven popular so far. Cottrell said 450 students applied for 200 places.
"With so many students signing up from the start and trying this out, you get an optimistic outlook on what's possible in the community," said Brian Miller, director of CTEC and ROC.
It also bodes well for the district's plans to expand its entrepreneurship program. This fall, this week-long program will launch an advanced 10-week program in the Kern High School District, Cottrell said.
Alyssa Banguis, 15, missed the window of opportunity for a traditional summer school program but said she was glad she wasn't in a class and was listening to a lecture. The exercises, such as recognizing personal characteristics, opened up possibilities for her.
"I was hoping it would help me be more confident about my future and she did," she said.
Cottrell said she and Russo are working to make sure students are comfortable sharing because entrepreneurship involves sharing their passion and taking risks.
"All of this creativity comes from the heart, that comes from the desire," she said. "That makes us all vulnerable."
Dynisty Roberson, 17, said she liked how her teachers encouraged students to be fearless and urged them to share their real feelings about something. She said this week at the ROC she decided to take vocational training courses during the regular school year.
A surprising number of students in the class had entrepreneurial experience.
Diego Morales, 12, and his sister Violetamarysol Morales, 14, run T's and Y's bakery from their parents' booth at the Kern County Swap Meet. Violetamarysol likes to bake bread and Diego focuses on sweet things like cupcakes.
Her mother surprised them by waking them just before class started on Monday and telling them that they had registered for the camp. The two dream of opening their own home and this was their mother's way of leading them to that goal.
"She wants us to be very serious," said Violetamarysol.
Funding for the Entrepreneurship Mindset Summer Camp comes from a grant from the Strong Workforce Program, which helps to combine professional training with regional economic development. It is precisely this connection that inspires Cottrell.
The original curriculum was dedicated to empowering students, she said, but it is also geared towards larger community movements, like Better Bakersfield & Boundless Kern or B3K. The widespread collaboration, on an executive committee of which Kern County Headmistress Mary Barlow, is part, aims to reduce the county's dependence on oil production and agriculture while increasing prosperity. Miller said this program fits in well with B3K's goals.
"There's a lot of untapped potential here. We've been saying that for a while," Miller said. "The way Bakersfield looks now and 10 years from now is going to change drastically. There are so many options here."