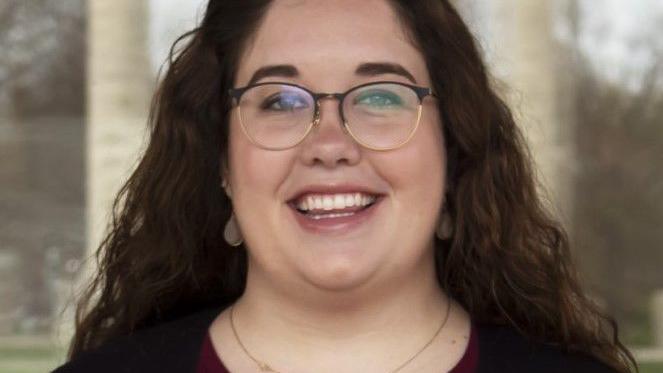 HANNIBAL – After an extensive search, the Hannibal Regional Economic Development Council is pleased to announce the hiring of Maria Kuhns as an Entrepreneurship Specialist.
Kuhns brings a wealth of knowledge in various sectors to the Small Business Development Center position. She is currently studying at the University of Missouri and will be completing a Masters of Science degree in Agriculture and Applied Economics this spring. Kuhns will start his work at HREDC on May 17th.
"We had a deep pool of applicants. Throughout the screening process, Maria stood out as a quality applicant, "said Corey Mehaffy, HREDC Executive Director. "Since we started offering SBDC services from our office in January 2020, the demand for services in our service area with seven counties has been high. Maria brings successful experience in the areas of Ag, small business and teaching and we look forward to adding her to our team. "
The position is funded primarily through a grant from the University of Missouri Extension, which is funded in part by the US Small Business Administration to SBDCs in Missouri. HREDC will provide SBDC services for a seven-county region and Kuhns will provide additional entrepreneurship services for the two-county HREDC region. Kuhns will lead HREDC's Ignite program and lead the organization's public relations for early and second phase companies.
Kuhns shared HREDC's enthusiasm for the position.
"I am delighted to serve small businesses and entrepreneurs across the Hannibal area and surrounding counties," she said. "Entrepreneurship is my passion and I was so impressed with the vibrancy and potential of northeast Missouri."
Kuhns will initially complete the onboarding and initial training at SBDC, while in the next few weeks she will perform her duties as a research assistant at the MU. In Hannibal she will hold the first meeting with stakeholders of the SBDC service area with seven counties and learn more about the HREDC region. The HREDC Board of Directors and staff would like to thank SBDC State Director Greg Tucker for his support throughout the hiring process.
HREDC promotes financial investments in Hannibal, Palmyra and Marion and Ralls counties.
For more information about the organization, visit the website at hredc.com.