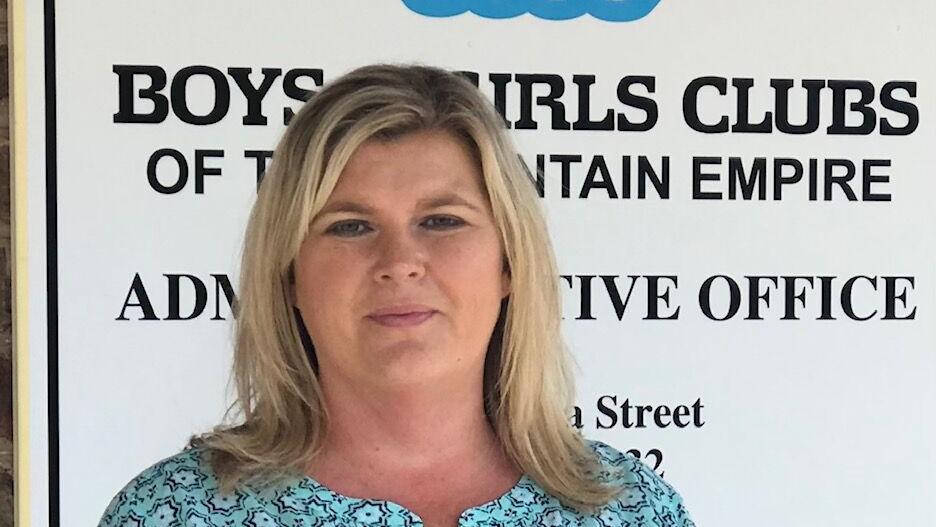 A familiar face among local nonprofits has a new base of operations.
The Boys & Girls Club of the Mountain Empire announced this week that Kathy Lowdermilk has joined the organization as CEO. Lowdermilk took over the role on July 6th.
With more than 21 years of experience in the nonprofit sector, Lowdermilk served as Marketing Director at the William King Museum and Program Director of Keep Bristol Beautiful at the Bristol Chamber. Most recently, the native of Grundy, Virginia, was regional director of the Big Brothers Big Sisters of East Tennessee.
"The Boys & Girls Club of the Mountain Empire needs a very special CEO – not just because it's a very special non-profit organization that provides important charitable services, but because stability and growth have been difficult to achieve in recent years" said board member Brendan Mcsheehy.
"After failing to find the perfect mix of talent, experience, inspiration and community connectivity within the organization, the Search Committee and the full board were delighted to learn of Kathy's interest and willingness to move BGCME forward. Her nonprofit background in the region and her dedicated personality are just two aspects that we believe Kathy will be of effective use in carrying out our mission. "
Lowdermilk received degrees in business administration and mass communication with honors from Emory & Henry College. She has served on several community boards and committees, including United Way Bristol and Kingsport, and was named a 40-under-40 awardee.
Lowdermilk currently resides in Bluff City with her husband John and son Isaac.
The Boys & Girls Club of the Mountain Empire has had programs for boys and girls in the community since its inception in 1949. For over 72 years, the club has been giving young people the feeling of being valued as individuals. More importantly, it encourages activities that lead to personal responsibility and improved self-esteem. As a result, many of the youth who come through the clubs who are under peer pressure and difficult choices make the best choices and avoid tragic consequences.
The Boys & Girls Club extracurricular programs serve youth in communities across the region. Mountain Empire's Boys & Girls Club coordinates club units in Abingdon and Bristol, Virginia, and Bristol and Bluff City, Tennessee.
Call (276) 669-8932 to learn more.