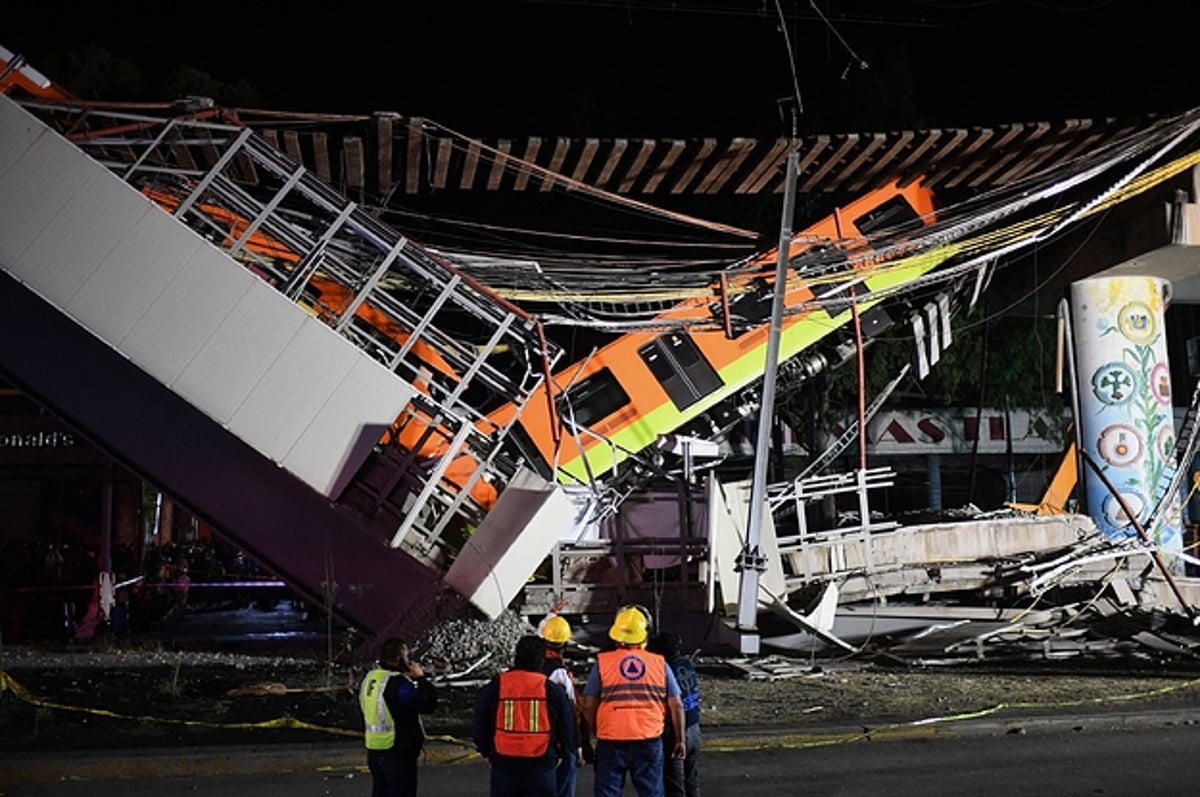 At least 23 people have died in Mexico City after an elevated train line collapsed Monday night.
The metro on line 12 fell to the ground after an overpass collapsed around 10:22 p.m. local time.
According to the Mexican news service Telediario, at least 70 people were taken to the hospital, seven of whom were operated on, said Mayor Claudia Sheinbaum in a press conference.
"Unfortunately there are children among the dead," Sheinbaum said, according to the Associated Press.
Footage of the incident posted on social media showed the moment the overpass collapsed, sending two cars down into vehicular traffic on either side.
A survivor trapped in a vehicle under the rubble was rescued, the mayor said.
Officials have so far identified two of those killed.
Sheinbaum advised members of the public who believed their loved ones may have been involved in making contact while efforts to identify the victims continued.
"We send our support to all the families who have lost someone and to everyone who has someone in the hospital and we will help them and give them the support they want," said the mayor.
Mexico City's metro system is one of the largest in the world, according to the AP, and the second largest in North America.
Line 12, also known as the Golden Line, is the last route started and runs through the city from southwest to southeast.
Part of the route had to be temporarily shut down in 2014 due to reported infrastructure problems that endangered the safety of passengers.
Further partial closings were necessary in 2017 after a 7.1 magnitude earthquake that left visible structural damage.
After the collapse on Monday, the mayor assured the public that a thorough government investigation would be held, focusing on what was happening, including assistance from international experts.