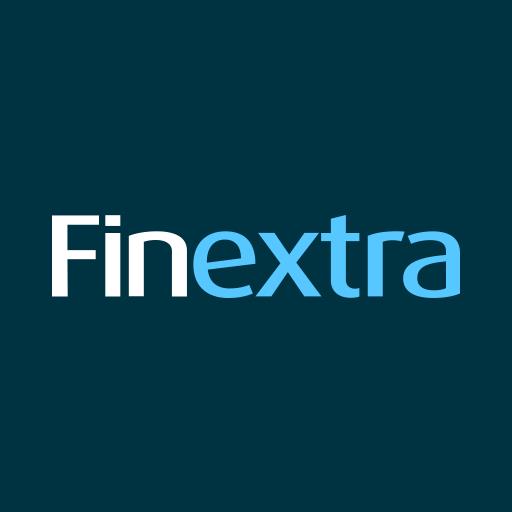 NatWest today announced additional £ 1 billion funding to help women-run businesses in the UK recover from the coronavirus.
The ultimate goal is to help women entrepreneurs scale and grow, building on the £ 1 billion announced last January. This was the largest intervention by a UK lender specifically focused on women-run businesses.
The bank has also committed to creating an additional 35,000 new businesses in the UK by the end of 2021, focusing on underrepresented groups and geographic inequalities.
Due to the extraordinary impact of the coronavirus, the bank saw unprecedented demand from women-run businesses and exceeded £ 1 billion in lending in less than 12 months. The impact of the coronavirus, coupled with the availability and easy access through government channels for government lending systems, has resulted in many more women entrepreneurs applying for funding. The NatWest share in lending to female founders has not only increased in absolute terms, but has risen proportionally from 9.5% to 14% of total lending.[1]
A key finding from the Alison Rose Review of Female Entrepreneurship (hereafter: Rose Review) was that the biggest problem holding back women entrepreneurs is the lack of funding directed at them. Traditionally, women take on less debt than male-run businesses, which can affect their ability to scale and group to the same extent. The increased engagement stimulated by government programs has also enabled NatWest to ensure that women entrepreneurs have access to this full package of support.
The additional funding is available to both new and existing clients and represents a new lending to the UK economy with the intent to further fill the gap with male entrepreneurs. The need for support and encouragement for women entrepreneurs is still needed because of the disproportionate impact of the crisis on women. Recent research commissioned by NatWest in December 2020 in collaboration with YouGov suggests that: [2]
1 in 10 of the women entrepreneurs surveyed plan to start a business in 2021;
55% of female business leaders surveyed would not recommend starting a business in their sector in 2021.
Interviewed entrepreneurs are 17% more likely to have difficulty balancing business with family life during the pandemic. and,
Almost three quarters (71%) of the women entrepreneurs surveyed found running the business to be stressful during the pandemic, compared with a little more than half of the men (55%).
Watch Diana Reid – CEO and Founder of The Shortbread Company – talk about how NatWest has supported her and helped her grow her business over the past several years:
Alison Rose, CEO of NatWest Group, commented, "As we build a purpose-built bank that advocates the potential of people, families and businesses across the country, we are committed to helping the UK recover from the crisis. However, if women on the other side of this crisis feel even more professionally disadvantaged, then we will try to build an economic recovery without considering a great deal of potential. "
"We all, from ministers to employers, have a duty to ensure that further pain is not disproportionately felt by women and that anyone who has the ambition to start or expand a business is given targeted and innovative support. We are determined to play our part and I am pleased to confirm that we can now launch a second tranche of £ 1 billion to continue and expand our support for women entrepreneurs. "
Paul Scully, Minister for Small Business and Co-Chair of the Rose Review Board, added, "We want to make the UK the best place in the world to start and grow a business. This means supporting entrepreneurs from all walks of life, regardless of gender or ethnicity. "
"It's fantastic to see a big company like NatWest doubling its support for women-run businesses to £ 2 billion and giving thousands of businesses a lifeline as we build better on coronavirus."
Martin McTague, Policy Director of the FSB, commented: "Research by the FSB shows that small businesses run by women are less likely to have access to outside finance than their male counterparts. A quarter of women entrepreneurs indicate that access to finance is a key challenge for starting their own business. Such dedicated funds, promoted to current and potential small business founders, could make a real difference. "
Hannah Essex, Co-Executive Director at BCC, said: "The talent and skills of so many women looking to start and run their own business in the UK are beyond question. It is important that these brilliant women are supported with the investment they need to get their ideas off the ground. As the UK starts to emerge from the pandemic, this additional financial support will give a welcome boost to women entrepreneurs looking to lead the economic recovery. "
The Female Entrepreneurship Funding builds on a number of initiatives the bank has already taken to support women who want to start, scale and grow their businesses. NatWest Accelerator's hubs have supported over 1,230 entrepreneurs, 43% of whom were female. NatWest is committed to creating an additional 35,000 new businesses in the UK by the end of 2021, with a focus on under-represented groups and geographic inequalities. In addition, the bank aims to help 200,000 people start a business in 2021, of whom 60% are female and 20% are black, Asian and ethnic minorities.
In addition, the bank, in partnership with the Federation of Small Businesses and the UK Chambers of Commerce, has set up a SME Transformation Task Force that is meeting today to help restore the UK from the coronavirus. The task force brings together policy makers, business groups and small businesses to identify the barriers that can be removed to support recovery and future growth. In addition to the British Growth Fund, we have set up the UK Enterprise Fund, which allows Coutts clients to invest in different regions of the high potential growth economy in all regions of the UK.
Applies to the NatWest Business Banking Book for companies with sales of GBP 2 million and below.
All figures are from YouGov Plc unless otherwise noted. The total sample size was 1,066 adults, of which 723 were men and 343 were women. The field research was conducted between December 29 and 31, 2020. The survey was conducted online. The figures have been weighted and are representative of the UK company size.