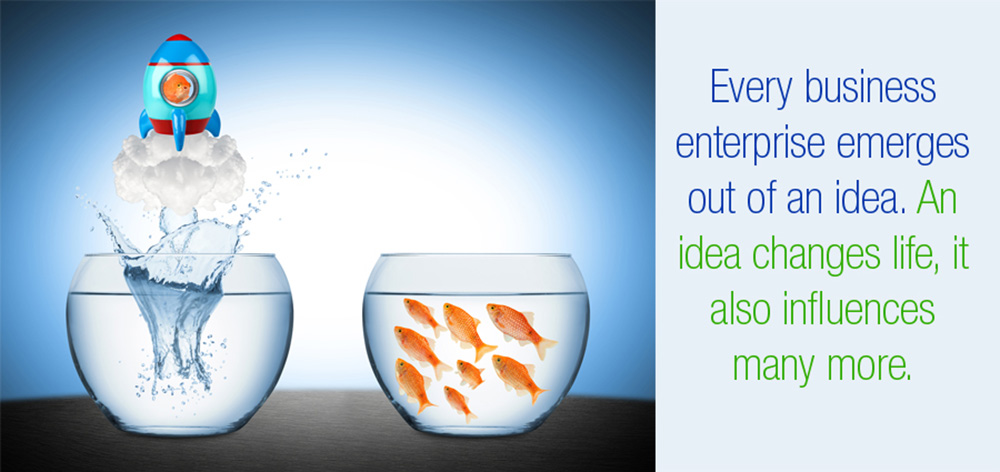 In my opinion, successful entrepreneurship involves snapshots of future success scenarios that are way ahead of others and pragmatic strategies to turn the vision into reality. More importantly, organizational success is best achieved by identifying and harnessing the aspirations of others, providing them with an environment that facilitates their goals, inspires them to reach their full potential, and leads them to mutually beneficial outcomes that are tailored to the organizational goals.
In today's business world, you have to show what difference he or she has made in the world and what innovations his or her business is bringing to the table.
The business success and sustainability measure is about growth, how many people they cover and how big their business is. Business growth does not necessarily depend on how much assets they held as reserves or surplus, but also includes their vision, market size and reach, flexibility, innovation, self-confidence, adaptability and recognizing challenges as potential opportunities.
In short, entrepreneurial leadership is learned behavior that happens unconsciously and is refined over a period of time using a consistent behavioral approach.
I want to share my six main ingredients for success with all aspiring entrepreneurs. You can turn an idea into reality:
vision
Organizational culture and support structure
Ability to evaluate an opportunity in a timely manner
Core competency development
Strategy implementation
Achieve competitive advantages
Every human activity is demand-oriented. The saying "Necessity is the mother of invention" (Plato) explains this phenomenon. Every company arises from an idea. An idea changes life, it also influences a lot more.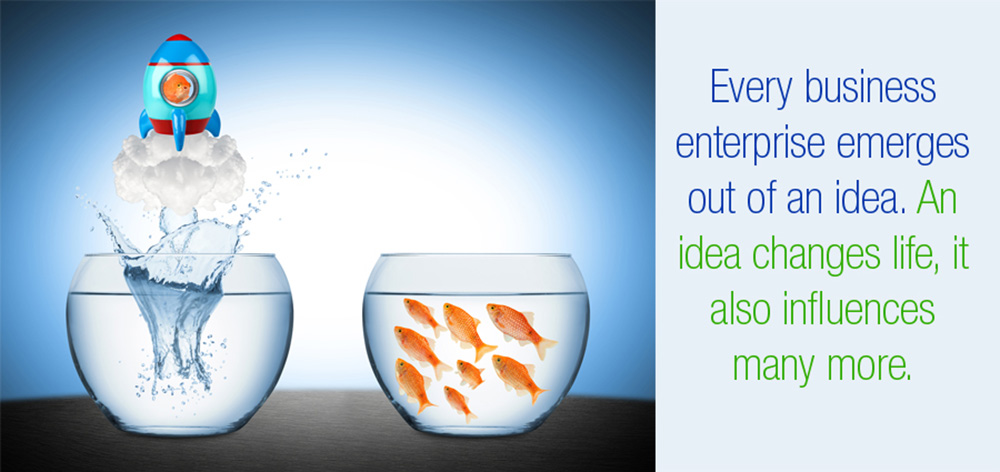 At first, an initial idea is blurry and imprecise. The architect of the idea chases it down, spends a lot of time on it, and finally beats it into a shape on a conscious level. Once it takes a concrete and definite form, the idea manifests as a vision for the author of the idea.
In the second phase, once the idea is firmly developed, the entrepreneur inspires people to reach their full potential and influences them to align their goals with the achievement of the organizational vision. At this stage, the entrepreneur's strategy is to bring key people under their roof through a range of influences. The entrepreneur acts as a role model for everyone down the line. In this process, the entrepreneur emerges as a man or woman with values, visions, dynamism and persistence who are able to influence people in achieving common goals with the management style of the entrepreneur while maintaining the organizational culture.
In the third phase, the entrepreneur assesses an opportunity and acts promptly, taking into account the core competencies of his organization, taking into account the costs. Most successful entrepreneurs make decisions based on their intuition and previous experience. When they encounter an opportunity, they make quick decisions without wasting their time while considering the risks, even though they are not one hundred percent sure about the outcome. As soon as entrepreneurs firmly believe in an opportunity, they influence and direct people towards achieving the common goal and develop a positive dynamic. They find a solution as part of their journey, while others (non-entrepreneurs) do not react to the opportunity or move on to the next idea before reacting to the previous one or taking action, out of "fear of failure" or looking for a perfect solution when it's too late.
In the fourth phase of the development of the core competencies, entrepreneurs initiate and define a strategy that takes into account the accumulated experience and expertise within the trustworthy network of how their plans can be carried out. During this phase, entrepreneurs aim to build or acquire key resources who believe in their vision and have full confidence in their leadership. A high level of self-confidence helps managers to understand strengths and weaknesses. If they deviate from focus, confident leaders can easily get back on track without getting lost in the world of temptation.
The core competence reminds me of a famous quote from Mahatma Gandhi: "Live as if you would die tomorrow and learn as if you would live forever." – Mahatma Gandhi.
I strongly recommend any entrepreneur or manager to keep up-to-date with ongoing education in order to stay competent and constantly updated to make the right business decisions at the right time. At the same time, managers can advise their key team members on improving their core competencies for mutual benefit.
In the fifth phase, strategic execution begins with the culture of accountability, prioritization, and timely decision-making on key strategic and operational initiatives.
This reminds me of a famous quote: "Vision without execution is hallucination." – Thomas Edison.
Successful execution requires clearly defined roles and decision-making rights that are aligned with an appropriate compensation structure in order to motivate employees to act in the best interests of the company and not in their own interests, as well as clearly defined communication channels that deliver the necessary information in a timely manner .
The final stage of gaining competitive advantage: after acquiring the required core competencies, entrepreneurs believe in their core values ​​and purpose and strive for a sustainable culture of accountability to achieve competitive advantages such as operational efficiency, value creation, ease of use and superiority in product or service quality, speed to market etc. In this way, a system becomes operational with its own business orientation, alignment and culture.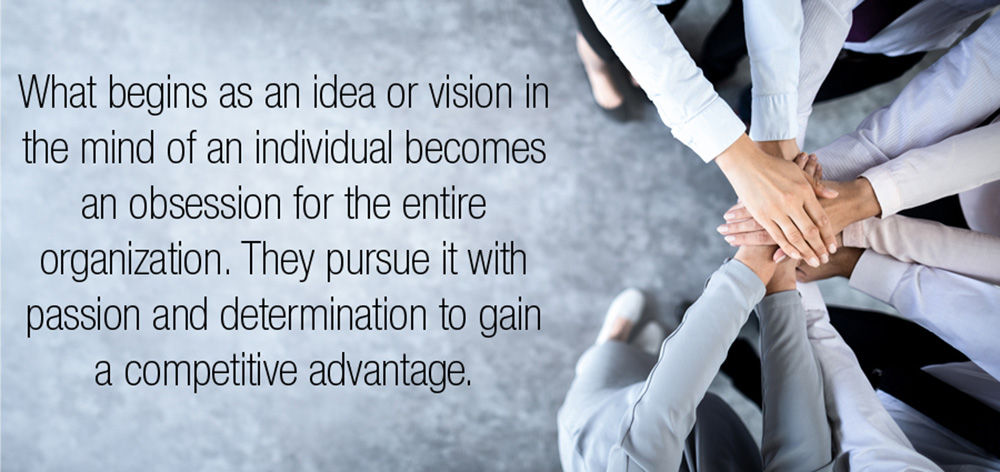 What starts as an idea or vision in the mind of an individual turns into an obsession for the entire organization. They pursue it with passion and determination to gain a competitive advantage. The result is a rich organizational culture that cannot simply be imitated. Ultimately, the author of the vision emerges as an invincible entrepreneur with the ability to achieve all of his set goals.
About the author
Dr. Srikanth Gaddam is a multiple book author, a seasoned entrepreneur and an angel investor. He holds a PhD in Management (DM) from Case Western Reserve University, an MBA from Ohio State University, and an Owner President Management program (OPM 43) from Harvard Business School. His greatest accomplishment is transforming ERP Analysts, Inc from a two-person organization into a multi-million dollar company. ERP Analysts, Inc has been recognized by Inc. 5000 as one of the fastest growing companies for a decade. Deloitte Fast 500 & Business First Fast 50 for several years. ERP Analysts has been considered the "Best Places to Work" in Ohio for several years. Dr. Gaddam is the author of the Entrepreneurial Guide: The most important principles for building and growing your company, The future of disruptive technologies: Impact on companies, workers and societies, Target success: Discovering the entrepreneurial journey and co-author of Roadmap Success.
For more information on his books and articles on entrepreneurial and disruptive technology topics, please visit DestinationSuccess.us.