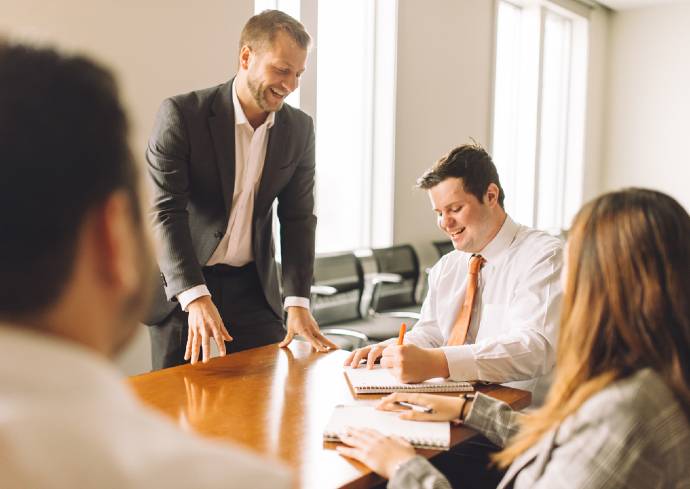 Business & Economy
Today's businesses face unprecedented turbulence and disruption. Rapid technological changes and the effects of globalization lead to uncertainty. In response to the growing need for leaders with the adaptability to thrive in the changing business landscape in a global economy, the College of Professional Studies (formerly University College) has announced a new online Bachelor of Professional Studies (BPS) in Business Administration .
The comprehensive and interdisciplinary curriculum explores contemporary business concepts, including international business, strategy, finance, global leadership, communication, project management, marketing and organizational management.
Ideal for individuals looking to start or advance their careers in the business world, the 120-credit Bachelor of Professional Studies in Business Management is entirely online with weekly live interactive sessions that can be conducted from anywhere in the world.
This online undergraduate degree represents a partnership between the College of Professional Studies and the Whitman School of Management.
Registration for the autumn semester is now possible. Classes start on Monday, August 30th. Additional Information. contact the College of Professional Studies at 315.443.9378, toll free at 1.866.498.9378, or email [email protected]