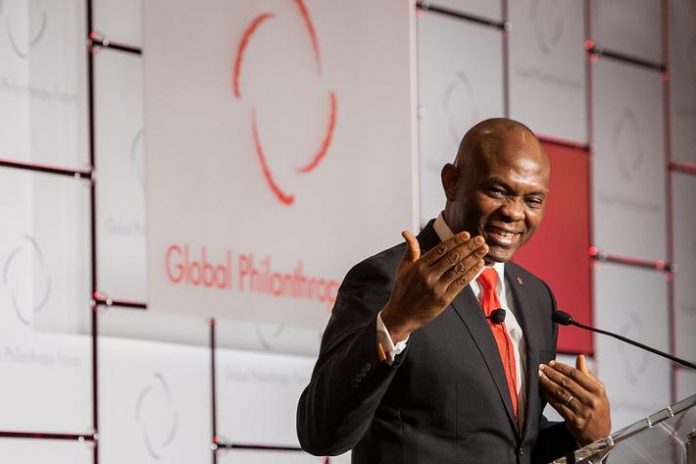 With the Onwuamaeze dike
The Tony Elumelu Foundation (TEF) has announced that it will close the application for this year's Tony Elumelu Entrepreneurship Program on its digital platform TEFConnect on March 31st.
The application is open to all African entrepreneurs with business ideas from all 54 African countries, both new start-ups and existing young companies operating in any sector, and is intended to serve 3,500 young African entrepreneurs in collaboration with global partners to empower.
The TEF encouraged all potential applicants to apply to the Digital Networking Hub for African Entrepreneurs (www.tefconnect.com).
It was also announced that this year's intervention would prioritize the economic recovery of small and medium-sized enterprises (SMEs) and young African entrepreneurs after the disruption to economic activities caused by COVID-19.
Successful applicants would also receive world-class business training, mentoring, up to $ 5,000 in non-refundable seed capital, and global networking opportunities.
TEF's Director of Partnership and Communication, Ms. Somachi Chris-Asoluka, said, "Africa is growing and the active youth population needs to take this opportunity to apply for the program before March 31, as their full participation is a path to economic growth Prosperity.
"This year we can empower more African entrepreneurs than ever before and ensure they have the appropriate training, funding and mentoring to improve their performance.
"It is time for young African entrepreneurs to take advantage of this much-needed support system to enable thriving and sustainable economic activity. We believe that sectors across the continent will continue to change exponentially. "
The TEF's $ 100 million program, launched in 2015 to support 10,000 entrepreneurs within 10 years, is now entering its seventh year and has empowered more than 9,000 young African entrepreneurs from 54 African countries.
TEF's Head of Marketing and Corporate Communications, Ms. Nkem Onwudiwe, said the main goal of the TEF is to "empower women and men on our continent, catalyze economic growth and help eradicate poverty through job creation."
She added: "Based on our founder's philosophy on African capitalism, we believe that the role of the private sector, especially young entrepreneurs, is vital to the development of Africa and that the private sector creates both economic and social prosperity to fulfill this responsibility got to."
TEF's communications manager, Mr Kaside Anosike, added that the ETF is committed to the sustainability of entrepreneurs in their respective companies.
"We don't just identify and train entrepreneurs. We also take care of their wellbeing. We check them out to make sure they're okay, "he said.
Like this:
To like Loading…