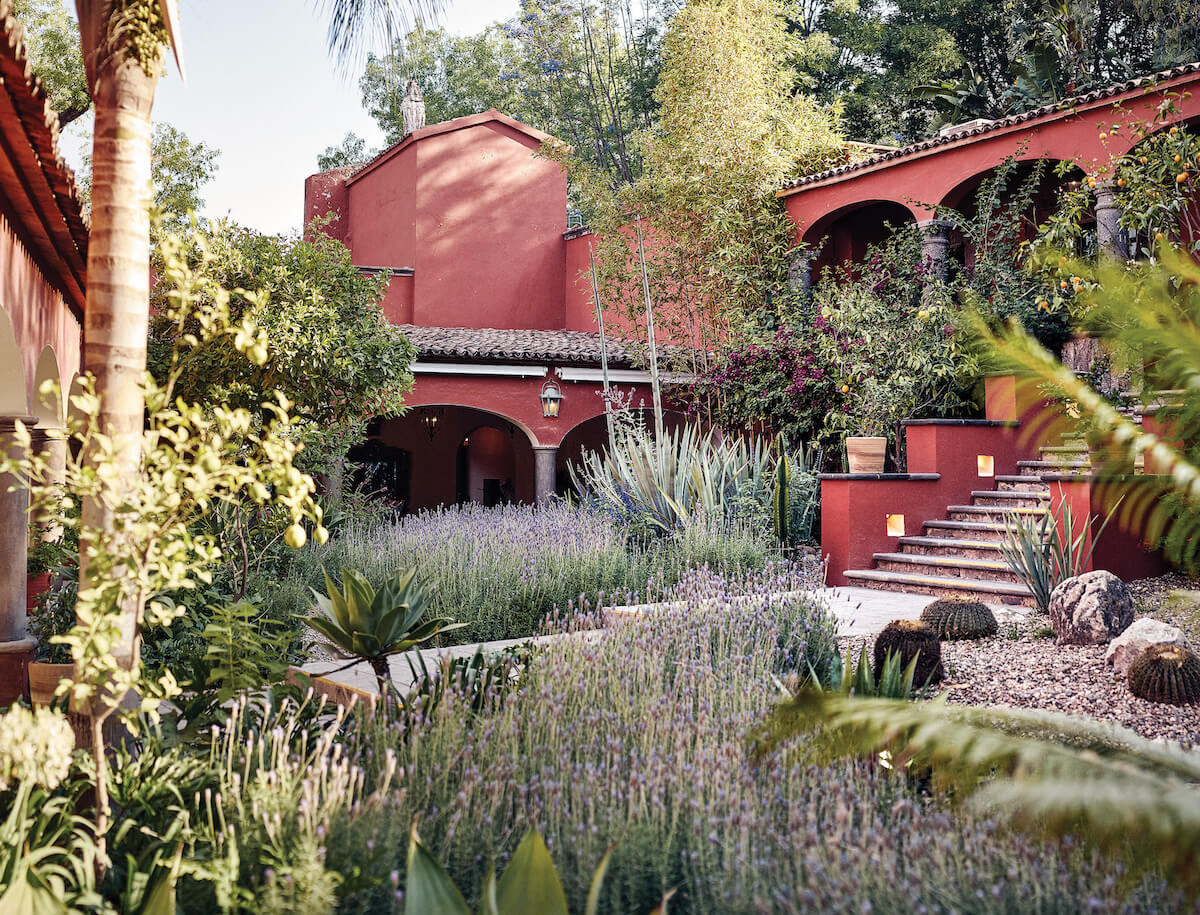 It is important to mention the legendary chef Elena Reygadas. Her beautiful restaurant Rosetta is located in Roma Norte in a town house that exudes an Italian villa atmosphere. Reserve in advance if you want to come for dinner and order at least one pasta. Panadería Rosetta is one of their bakeries – try the rol de guayaba (guava rolls). And she has lardo in Condesa, which is perhaps the nicest place to have breakfast.
For a party atmosphere: Paramo in Roma Norte, which is located above the taco day restaurant El Parnita. Paramo is set up like a house, with a couple of small rooms that lead into a covered courtyard with brick walls, hanging plants, exposed wooden beams, tiny candles, and brightly colored fairy lights over the tables. You may think it's all about the drinks, but don't sleep on the food. We had the best ceviche here (okay, Cat, you convinced me about ceviche) and the tacos were right on top.
But back to natural wine. The Loup Bar in Roma Norte is a small bistro in the lower part of a building (above is the Maison Artemisia cocktail lounge) with a low-key date night energy. They have a couple of fancy bottles around and we happened to be helped by one of the chefs (Joaquin Cardoso) whose recommendations were all too right.
We thought we'd cook a little in our Airbnb kitchen. Haha. But we once ordered sushi to take away from Kura.
In the Mercado Roma in Roma Sur there is a maze of food stalls with various kinds of food and drinks downstairs and a casual bar on the roof upstairs. We had excellent Indian food and local beer.
And the food stalls on the street: duh. There was an overwhelming choice near us, around the Chilpancingo subway station and Avenida Insurgentes Sur.