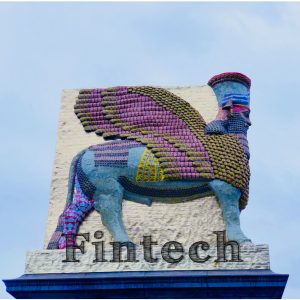 Great Britain tide, an established business finance platform, and sage, a provider of cloud business management software, announced on Wednesday (May 12, 2021) that they have teamed up to offer Tide members integrated banking and accounting solutions.
The partnership between Tide and Sage is specifically designed for users who are taking their first steps towards achieving their business goals. The aim is to offer a new banking and accounting product to self-employed workers and business owners in the UK.
By linking banking information and Tide's financial and management software with Sage's accounting and compliance solutions, Tide users can seamlessly run financial and compliance processes such as self-assessment and year-end closing.
Research shows that financial bottlenecks and stress are the most commonly cited challenges that prevent individuals from starting their own business. Many startups and small businesses constantly worry that their accounting and tax filing work is not working properly. As a result, business owners face heavy penalties for failing to fill out their paperwork.
With new laws like Making Tax Digital potentially affecting many small businesses in the UK, people are facing challenges like the lack of an accountant. They are now trying to get support from their banking service providers.
Tide is one of the leading corporate finance platforms in the UK, helping companies with this type of paperwork so they can save time and money.
Tide's partnership with Sage aims to provide improved accounting software through the Tide app. These tools provide people with compliant accounts and insights into their business to reduce the time spent on these tasks while also relieving the stress of working with traditional accounting tools.
Oliver Prill, CEO at Tide, stated:
"Adding Tide Accounting to the Tide platform is a huge step toward our mission of making life easier for people who work for themselves and saving them time (and money) on their financial admin. Tide chose to partner with Sage to deliver this product. This is because of Sage's long and impressive track record of accounting and compliance, as well as its strategic focus on Tide. We share a similar customer base, and by combining our expertise, small business owners get the right technology solutions at the right time. "
Neal Watkins, EVP of the Small Business Segment at Sage, commented:
"By partnering with Tide, we hope to encourage more people who have only dreamed of being their own boss to start a new business. Fears of getting their taxes right prevent many entrepreneurs from starting a new business. With this new offering, however, accounting and compliance becomes a simple and seamless service, so the business owner can sleep easy knowing they are getting their tax law. "
Tide confirmed that sometime this year it will test its accounting and compliance software with its 340,000 members.
In January 2021, Sage UK commissioned the research through Edelman Intelligence (with 2,500 people). The research study mainly focused on understanding aspiring business owners and small business managers' attitudes towards starting a business, their motivation for opening up their business, and the challenges they may face while working on their business ideas.