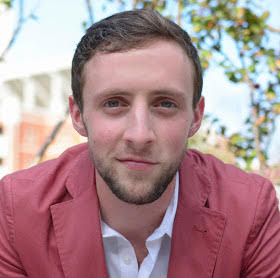 VERNAL – Utah has maintained a strong economy throughout the coronavirus pandemic, but some areas are doing better than others.
Uintah County has the highest unemployment rate in the state at 11%, according to the governor's department of administration and budget. This is partly due to the pandemic and the decline of the oil and gas industry, which has long been the county's lifeline.
But early next month Vernal will celebrate the opening of a new collaboration and innovation space that seems more at home in Salt Lake or San Francisco. The aim is to create new business and opportunities for the Uintah Basin. The Vernal Innovation Hub has space for work, meetings, and events, hosts business development courses, and has membership levels to rent space on a monthly basis or just stop by for a day.
"The Innovation Hub went from idea to completion despite a downturn in the local economy," GOMB said in a press release last week. It began "when over 20 community leaders came together to take a significant step in diversifying an economy that is heavily dependent on the oil and gas industry."
The state formed a committee that represented 12 "territorial units" as well as small technology companies and entrepreneurs.
"The group realized that the future basin economy must gradually move to non-energy job creation by targeting opportunities for online workforce, small business creation and technology-based businesses."
Lori Haslem, a longtime businesswoman from the Vernal region, is the manager of the Innovation Hub. She said the hub was funded through a GOMB grant and contributions from Vernal City, Uintah County, and Strata Networks, the local high-speed Internet service provider.
She said the facility is a perfect place to work remotely.
"You have high-speed internet, you have it set up, and everything you need to get an online position at a very affordable cost," said Haslem.
Membership in the Innovation Hub costs $ 199 per month for a dedicated office. $ 99 per month for a desk of your own; $ 49 per month for unrestricted access to the work area in the common area; and $ 5 for a day pass. The building is accessible to members around the clock and includes amenities such as printers and copiers, video conferencing technology, mailbox services, telephone booths, a podcast room and a break room.
The Innovation Hub is located on Main Street in a two-story building that used to be a police station. Haslem said it already has a few tenants but will officially open on February 10th.
"We all came from web designers, we have a guy who creates games that collaborate with others and want to use our workspace," she said. "We have financial advisors and all kinds of technology fields are involved."
Haslem said the hub will also have clubs and courses on entrepreneurship and starting a business. She hopes to partner with Utah State University's Uintah Basin local campus on entrepreneurship courses and events.
"We hope to diversify and develop these types of jobs here," said Haslem, "except just in the oil and gas industry."
For more information on the Vernal Innovation Hub, please visit vernalinnovationhub.com.
×
photos
Graham Dudley
More stories that might interest you